If becoming a Nurse is your ultimate goal, but with the current cost of living, you feel like it's out of reach financially, we have some good news for you!
If you pick a course provider like learndirect for your Access to HE Diploma (Nursing), the first step in your journey to becoming a Nurse, you'll find affordable payment options that will allow you to kickstart your new career without having to wait for your savings to catch up.
What payment options are available?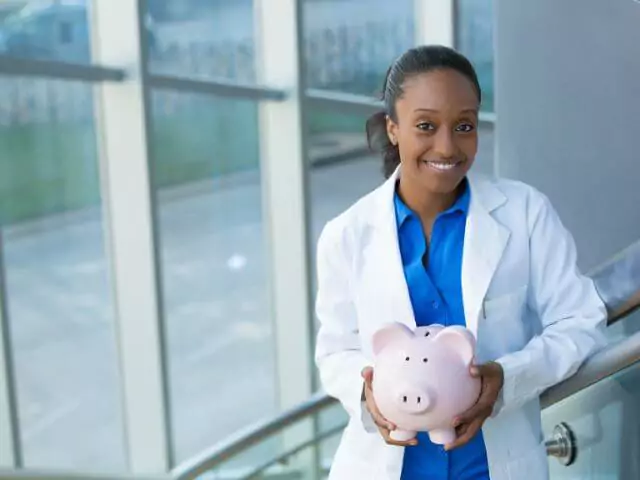 At learndirect, we want to ensure learning is accessible for everyone and that everyone can pursue their dream career, so we have a range of payment options, to suit a range of budgets.
Pay in Full
If you already have some money set aside and want to make sure your course is paid off immediately, so you don't need to budget for repayments over time, then paying in full is a great option for you. This involves paying the total cost of the course at the time of enrolment.
You can choose to either:
Pay in full with your credit or debit card
Pay in full through your PayPal account
If you're looking to make a payment in full, this can be processed through the online application, or you can contact one of our team.
Employer Contributions Payment
Many workplaces are happy to contribute to the funding of online courses and continuing education, if it means their employees develop skills to help them in their work. If you're already working in the medical profession (or something related) your employer may be happy to contribute towards, or fully cover, the cost of your Access to Higher Education Diploma (Nursing).
Spread The Cost Over Instalments
Spreading the cost of your learning over multiple months enables you to manage your course fees alongside your everyday expenses more easily. Therefore, we provide different repayment plans to suit all budgets, so you can determine what is manageable for you.
You can choose to:
Use PayPal's 'Pay in 3' to split your course fees into interest-free payments over three months
Pay a low deposit and spread your repayments out over a period of up to 24 months – significantly reducing the monthly repayments for your course. This is made possible through our partnership with Premium Credit Ltd. Credit is subject to status and affordability. Terms and conditions apply, and you must be over 18 years old
Want to discuss your payment options for the Access to HE Diploma (Nursing) with someone, to see which one fits you best? Just arrange for a free call back from one of our experienced team members, and they will be happy to assist you.
Making things even more affordable
If that wasn't enough, we have even more ways of making your nursing course more affordable, to help you kickstart your new career as soon as possible. These include:
Online course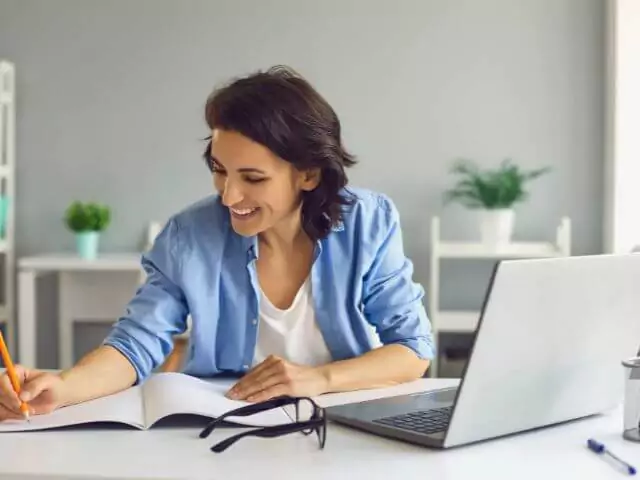 To save you money from the very start of your journey, we've made sure our Access to HE Diploma (Nursing) is delivered 100% online, with no additional hidden fees. Being able to study online means you won't have to budget for transport costs to and from your classes, as you would with an in-person course, or sacrifice any working hours, meaning you can remain at your current job while you study and won't need to adjust to a reduced income in order to achieve your dream.
You also won't need to worry about having wasted your hard-earned money if you miss a class, as all live sessions are recorded, and you can study at your own pace. All the material will be waiting for you to pick up where you left off on your online portal, so you can make sure that you don't have any gaps in your knowledge (making sure you get your money's worth!).
You'll also have access to an experienced team of tutors throughout your course and be able to complete your studies within one year, depending on your pace, so you'll get a quality education for less (online courses are much cheaper in general) and be able to start your nursing degree earlier than anticipated – win, win!
Discounts
We offer special discounts on our Access to HE Diploma (Nursing) course at different points throughout the year, so make sure you keep an eye on our website to keep on top of all our latest deals.
There are also discounts if you choose to combine your course with another one, so if you're looking to expand your learning even further, we offer a very affordable way of making that possible. For all the course bundles available and more information on the discounts, you'll receive, head to our course page.
What's next?
Now that you've realised the course is affordable (yay!) and decided on the best payment option for your finances, it's time to get enrolled and actually start your Access to HE Diploma (Nursing)!
You can do this online, via our website, or over the phone, by speaking to one of our experienced team members.
Then, once you've completed your Access to Higher Education Diploma, you'll be able to go on to study for your nursing degree at a variety of universities around the UK that accept Access Courses approved by the QAA.
Good luck with your nursing career journey!