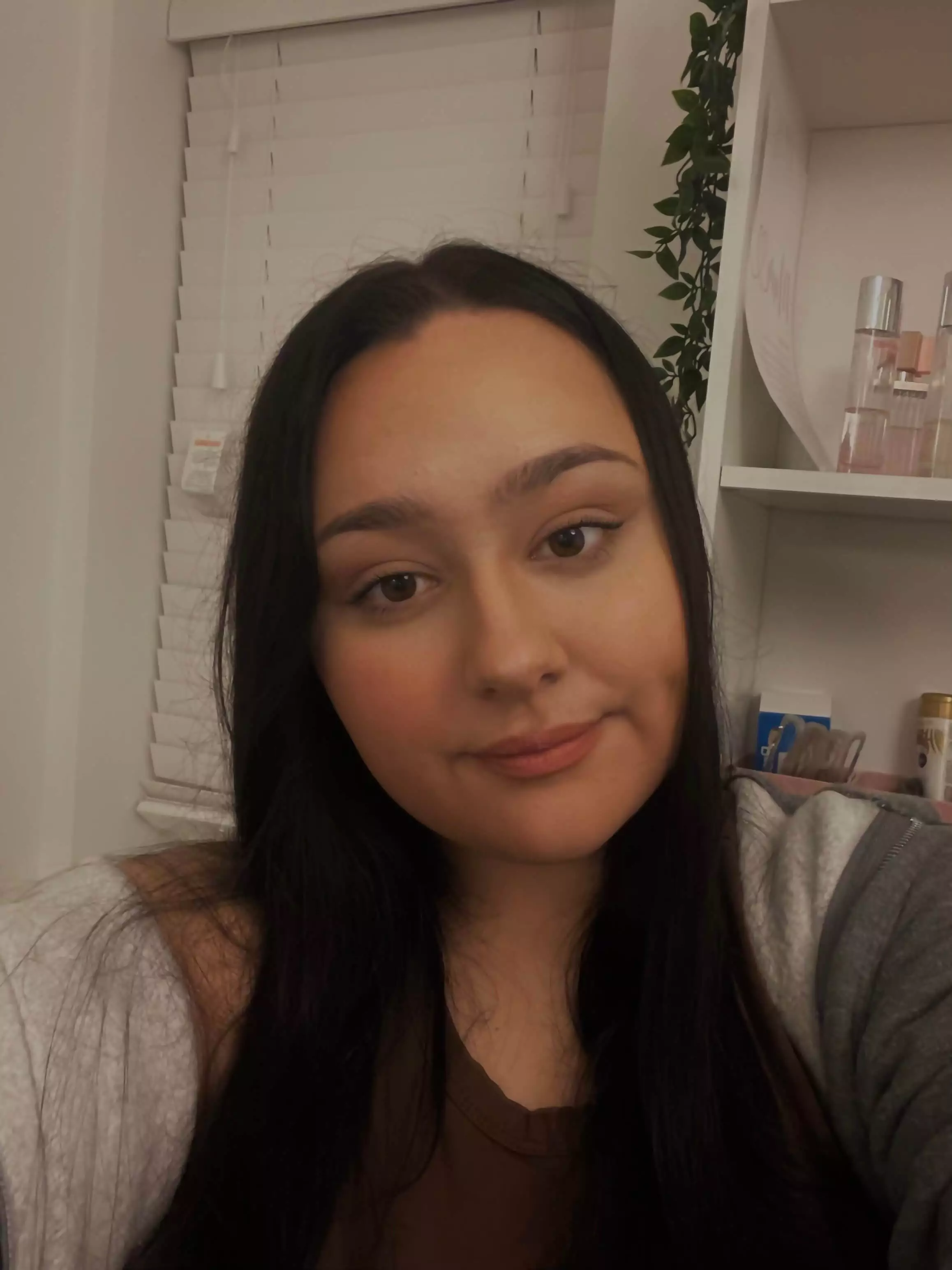 "Nurses Have Saved My Life Countless Times"
Sophie O'Leary opens up about her desire to become a Mental Health Nurse after being named Outstanding Online Learner at the Brian May Access to HE Awards following her studies with learndirect Digital Group.
The Coventry-based learner has revealed that she changed the direction of her career after going through her own health challenges.
Sophie has been recognised by the leading awarding organisation Open College Network West Midlands – part of the AIM Group – for her efforts while studying an online Access to Higher Education Diploma (Nursing) with learndirect.
As well as receiving the award for Outstanding Online Learner – the first in a new category – Sophie will also receive £600 in prize money when she's presented with the award at a ceremony at Aston Villa Football Ground on 25th May.
I'm shocked, to be honest," said Sophie. "I was really happy [when I found out] because it shows the hard work that I've achieved. It was lovely. It's exciting!"
Spurred On by Personal Experiences
Currently, in supported living, Sophie is preparing for a "fresh start" at the University of Portsmouth, which she plans to attend in September to study for a degree in Mental Health Nursing.
The online learner initially had ambitions of working in the performing arts industry, but a bout of personal health challenges inspired her to take a new path.
"I was unfortunately quite poorly for a while and it was during that time that I realised that I wanted to go into health and mental health, especially either children's mental health or forensics mental health," Sophie explains.
"[My motivation for considering] children's mental health is definitely lived experience. In terms of forensics, I think it's really interesting how people's past experiences can dictate what happens in the future, and if you can get there early, it will reduce the likelihood of them struggling in the future.
"Mental health is such a hot topic. It's an issue and needs to be treated on par with physical health. It's definitely becoming more and more recognised. We had a 200-year delay in our development of understanding mental health, so when it comes to our research, we're far behind compared to physical health. With more and more people talking about it and opening up, I think there's a good chance [that it will be widely deemed just as important as physical health]."
Since the Covid-19 pandemic, Nurses across the NHS have earned hero status, and despite the lengthy dispute between NHS unions and the government over pay, Sophie's determination to work in the industry hasn't wavered, with her own personal experiences being a driving force.
"I think they work so hard, and Nurses have saved my life countless times, so I couldn't be more thankful for them," she added.
Online Education Taught Skills that School Didn't
Sophie's ability to pursue a career in mental health nursing was largely down to the digital education provided by learndirect Digital Group – the UK's leading online learning provider.
With the Access to HE Diploma (Nursing) being delivered 100% online, Sophie has been able to benefit from studying in a way that fits her lifestyle as opposed to the rigid structure of traditional timetables.
"The fact that everything is all online is a big part of [choosing learndirect] because you can pick it up from anywhere," said Sophie. "You can do work at 10 o'clock at night if that works with your schedule if you're working. I think the way that the materials are set out – everything is pretty much provided. In terms of the subject content, it's all there, especially with the live lessons. I think that was a really good element to bring in."
Not only that, but Sophie has been able to develop skills that she was never taught during mandatory schooling, giving her an advantage ahead of university life.
"As well as learning about nursing, [you] also learn about study materials and subject knowledge," she added. "I had no idea how to do bibliographies or referencing – I wasn't taught any of that in secondary school. I wasn't taught how to revise properly; I think that will be a massive part of when I go to uni, and this course has really helped me with that."
Meanwhile, Sophie's fellow learndirect student Tomas Grunt, who studied Access to HE Diploma (English Studies), has also been recognised at the Access to HE Learner Awards after scooping the Outstanding Achievement award.
Follow in Sophie's Footsteps
If you have ambitions of becoming a Nurse and would like to start your own path towards achieving that goal, then get in touch with one of our Course Advisors. They will tell you everything you need to know about our Access to HE Diploma (Nursing). Alternatively, click below to find out more.