Are you thinking of teaching abroad in 2023? First of all, great idea! Not sure how to get started? We're here to help.
Teaching English abroad can open doors to amazing career opportunities and incredible new experiences, not to mention helping you grow in confidence and improve your communication skills, so we aren't surprised it's something you're considering! It can, however, be tricky to know where to start.
We can take you through the key questions we get from people looking to teach abroad, including requirements, salaries, and qualifications, and when you're finished reading, you'll know exactly how to teach English abroad, so you'll only need to worry about booking your flights!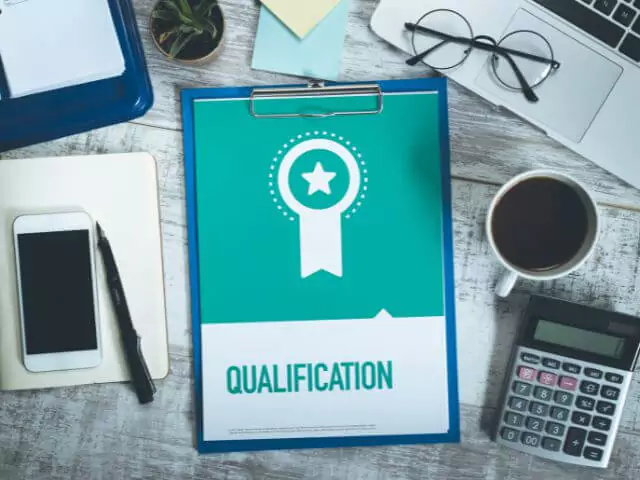 What qualifications do I need to teach English abroad?
To teach abroad, you'll need a TEFL qualification. Almost all TEFL employers worldwide require their English teachers to have at least a 120-hour TEFL qualification but, with competition for the best-paid positions increasing, most employers now expect a lot more training than this. The higher your TEFL qualification, the more likely you are to find a decent TEFL job and earn a good wage. A Level 5 420-hour Advanced Diploma, for example, would give you the best chance of landing higher-paying roles in more competitive TEFL locations. This is because it stands out from the pack, as very few TEFL providers offer an Advanced Diploma in TEFL, and it contains training on TEFL specialisms, such as Business English and Exam Prep. Specialist training demonstrates to employers that you're committed to improving your knowledge and have a varied skillset, so you'll be an asset to their school.
You also need to make sure that the TEFL course provider you choose is accredited and regulated by independent and reputable organisations. Regulating bodies associated with Governments, like Ofqual in the UK and DEAC in the USA, are the most reputable and trustworthy, and will ensure your qualification is accepted by employers worldwide.
Our TEFL courses are regulated by Ofqual and most of our students don't have any previous teaching experience, so our courses are designed to provide you with everything you'll need to start teaching English for the very first time. And, even better, you can complete them all online! You'll be able to access study material 24/7 and learn at your own pace, to fit around your existing schedule, making achieving your qualification that much easier.
Can I teach English abroad without a degree?
Yes, of course! Some countries require teachers to have a degree as part of the legal working visa, but there are still lots of places for those that don't have a degree to teach English abroad.
Want to know where you could be teaching English abroad without a degree? Check out the list below of our top 6 destinations:
Cambodia
Spain
Mexico
Argentina
Peru
Czech Republic
Remember, this list isn't exhaustive and there are lots of options out there, so don't worry about this holding you back.
What will my salary be?
Your salary for teaching English abroad will mainly depend on 4 things: your experience, your level of training and qualifications, where you choose to teach, and what type of TEFL you choose to teach.
If you have extensive teaching experience, you will be eligible for positions in more competitive locations, like the Middle East, where salaries tend to be higher. You could also be eligible for more senior positions, like Head of the English department, which will come with a higher salary than a standard teacher role.
If you choose to complete more extensive training, like a Level 5 Advanced TEFL Diploma, you will also be able to command a higher salary, as you have additional knowledge and skills beyond the basic TEFL training.
Where you choose to teach English abroad will also affect the salary you can expect. If you elect to teach in countries like Cambodia and Vietnam, the wage will seem low in comparison to Western standards. You have to remember, however, that the cost of living there is also much lower than Western standards, so your salary will go a lot further than you think! If you have your sights set on earning the maximum you possibly can, places like Japan, Hong Kong, South Korea, and the Middle East offer the highest TEFL salaries.
It's worth noting, however, that with high salaries come high expectations from employers. Competition is likely to be fierce for these roles, and employers will prefer the highest level of qualifications and experience from their candidates.
The final thing that will have a big impact on your teaching salary is the type of TEFL you choose to teach. If you teach Business English and Exam Preparation classes, you are likely to earn a lot more than someone who only teaches General Conversation classes.
Do I need to speak another language?
No, you don't need to speak another language to be able to teach English abroad. While knowing the local language will help you massively in your everyday life outside of the classroom, and we would recommend learning some key phrases for this purpose, it isn't necessary to know anything but English to be an English teacher abroad. Lots of employers will also prefer it if you don't speak any of the local languages in front of your students if you do know some, as this can make them less motivated to communicate with you in English!
How do I find a job teaching English abroad?
Step 1 is getting TEFL qualified, which we've already covered. Then, once you have your qualification and you've decided where you want to teach, you can start working on your TEFL CV and job applications.
The best places to start looking for TEFL roles are TEFL-specific job boards. The 2 main ones you need to know are the LoveTEFL Jobs Board and Dave's ESL Café. They tend to have all the up-to-date teaching vacancies and are relatively easy to navigate. You can also use Google to search for private schools and language schools in the location you're interested in (e.g. Madrid, Spain) and email them your CV directly. This often gets a positive response, as you're making the process a lot easier for them!
Securing your first TEFL job is all about selling yourself, so make sure you emphasise your skills, knowledge, and experience in your application. And don't worry if you haven't got any teaching experience, you're not the only one! You will have already created lesson plans and delivered activities as part of your TEFL course, so make sure you highlight this to the employer. You also need to highlight any relevant skills you've gained through paid or voluntary jobs, as well as your studies. Have you worked with people of different ages, provided training, given presentations, or travelled to other countries? Include this! You might find that you've got more to offer and more relevant experience than you realised.
Remember, you only have a short amount of time to impress, so tailor your cover letter and application to each employer and make it clear why you're the perfect candidate for the role. Make sure you proofread it thoroughly before you send it in – you don't want employers to be put off by dodgy grammar or spelling mistakes!
If this feels a bit out of your comfort zone and you'd prefer a more supported route to teach English abroad, you can opt for a Paid TEFL Internship instead. With our internships we do all the hard work for you, so you can focus on the fun! You'll get full support from online and in-country teams before and during your placement, visa assistance, a monthly salary, TEFL training, cultural orientations, and a chance to meet other interns and develop a local support network. We currently have internships in Japan, South Korea, Vietnam, and Thailand, so there is a destination to suit everyone.
Now that you know exactly how to teach English abroad, what are you waiting for?! Check out our TEFL Courses and TEFL Internships and get registered today, so you can start your new adventure as soon as possible!