Working in the classroom is vibrant, lively, and ultimately very rewarding as you can make a direct impact on a student's education and experience. However, for new teaching assistants, it can be a little intimidating at first... even with the littlest of pupils.
If you're seeking advice and some general pointers for being the most self-assured, confident teaching assistant you could possibly be, the below points should help you grow accustomed to your role inside the classroom.
Confidence Building Takes Time
Building classroom confidence doesn't always happen overnight, there are factors to consider like learning how to build relationships with students, adhering to your teacher's needs and particular teaching style on top of figuring out how to navigate through assisting classes in general.
Establishing a rapport with your teacher and students is key to gaining trust, feeling that you're an integral part of the class and contributing to a happy, constructive educational environment.
Take the time to chip away at this on a daily basis. Make the effort to speak to each and every person in the classroom, and try to pay attention to what each person is feeling or needs throughout the day. Being attentive and supportive when they need you will go a long way to helping you feel like a valued part of the education team.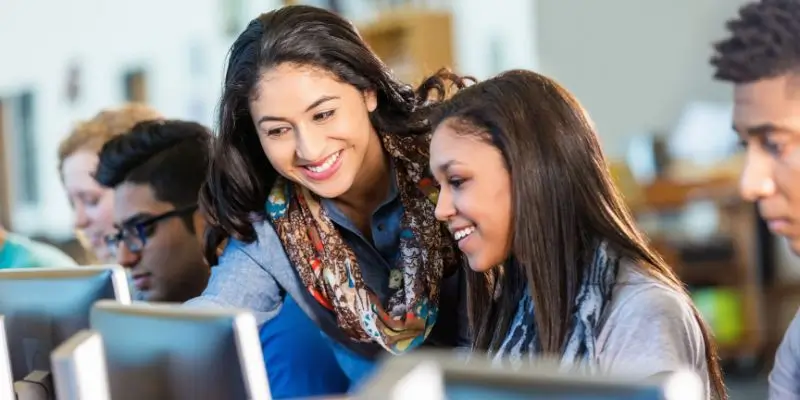 Preparation is Paramount
Make sure you have extra time ahead of class to go over the contents of the lesson, read the materials and think of the type of questions and thoughts you want to share within the class.
Writing notes and having time to digest the given topic will boost your ability to help students, broaden your understanding and allow you to provide more detailed insights and thoughtful questions. Winging it won't get you anywhere!
With this in mind, print your own copies of class materials, keep your notes handy, and make sure you can research or ask the teacher about any aspects of the class content you might be a little unsure about.
Who's Who? Remembering Those Names
Want to really ensure you earn your students' respect? Try and familiarise yourself with all your pupils' names. Sounds like a no-brainer, right? But if you consider that the average primary school class size holds 26 pupils and 22 within secondary schools, names will begin to add up quickly if you're going in and out of different classes and year groups.
Even though it feels like a lot, you'd honestly be surprised just how quickly you can do this. If you do happen to be struggling with this, there are some tricks to get your memory working in full gear. Annotating the class roster, making notes of seating charts or learning a few names at a time are all things you can do to get into the swing of recalling names.
Cultivate and Contemplate Interactions with Students
There are several things to consider here. A pretty common mistake with new teaching assistants is not waiting long enough for students to prepare a response to a question. If you wait around ten seconds before either repeating the question or giving the pupil extra time before circling back around, this should be a sufficient amount of time.
Another way to create more in-depth conservation would be by getting students to expand on their initial answers in order to gain more deep and perceptive dialogue. Be clear, sensitive, and make sure the pupil understands your question or point. If they still look uncertain after the exchange, don't be afraid to offer further advice.
Then there are small but effective components like re-enforcing the positives (encouraging their strengths and talents), maintaining eye contact, and keeping your sentence structures simple if you are working with a particularly young year group.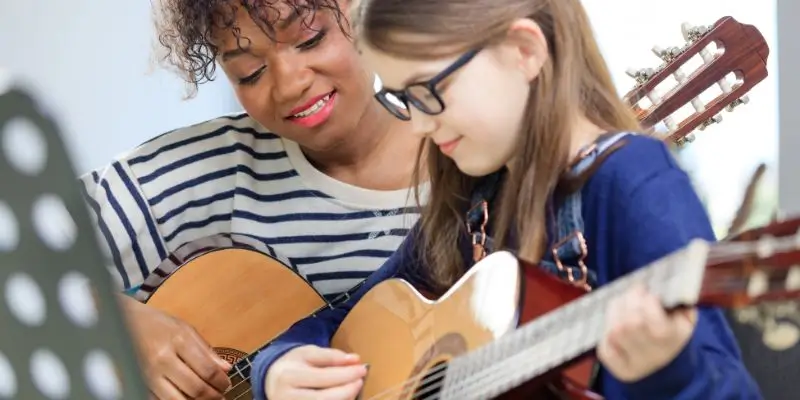 Establishing a Strong Working Relationship with Your Teacher
Great collaboration between a teacher and a teaching assistant is needed to achieve learning outcomes. So taking in and applying your teacher's classroom management techniques while keeping in mind their personal teaching style are all aspects that will level up your confidence.
Discuss their expectations of a teaching assistant, and inquire whether there are any improvements or suggestions you could make. Keep the communication open, and show that you're looking to enhance your abilities while wanting to stay in tune with their rules and teaching ethos.
Being Calm, Friendly and Passionate
These are all traits that will improve your likeability, make a lasting impression on students and teachers alike and also solidify your status in the classroom. Your enthusiasm and passion will be a motivation for students.
Showing a friendly face and being dependable will earn you the trust you need. Finally, being level-headed and calm under pressure will remind pupils of your maturity, and authority within class and create a sense of comfort for learners of any age.
If you can keep these qualities in mind, you're bound to have a fantastic entry and overall experience within your job!
Do You Want To Become a Teaching Assistant?
If you're pursuing a career as a teaching assistant but unsure where to begin, learndirect can provide you with the certification you need to begin.
Our comprehensive teaching assistant course covers the essential skills needed to begin your career in the education sector. You can then progress your career by taking the courses that equip you with the knowledge to become a higher level teaching assistant.
Find out more about the many TA courses we have that will kickstart and advance your career on our website.