For as far back as we can look, there have been Fashion Designers (of a sort). From the first people looking at their reflection in a stream while wearing the latest grass skirt and fur, to the modern-day showstoppers adorning today's red carpets, but what is fashion design?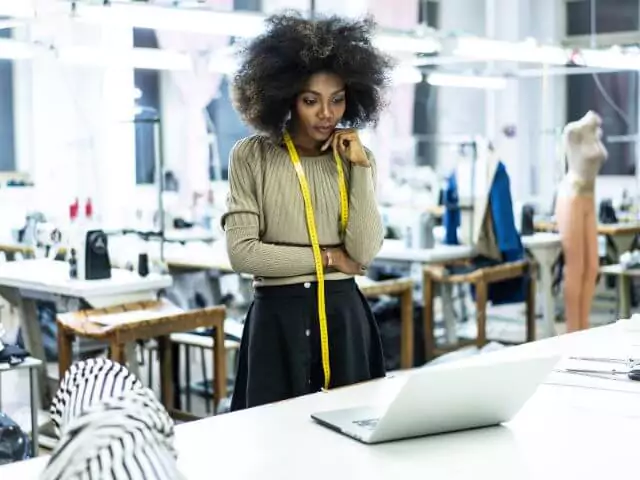 What Is A Fashion Designer?
Fashion design is a dynamic and exciting industry that allows individuals to showcase their creativity, innovation, and style by creating and using clothing, footwear, and accessories. The people who work in this space design original items using sketches, fabric selection, and patterns before determining how to create them as ethically as possible.
If you're wondering how to become a Fashion Designer, you should know it can be an incredibly rewarding career path. You'll be doing something you love every day, but it also requires hard work, dedication, and a strong understanding of the industry; you'll need to live and breathe fashion! In this article, we'll explore what it takes to become a Fashion Designer and offer a few top tips for those pursuing this career path.
What Qualifications Are Needed To Become A Fashion Designer?
First and foremost, a passion for fashion is a must! A natural eye for aesthetics, colour combinations, and style will be your foundation. However, various qualifications can help set you apart from the competition.
A degree or diploma in fashion design, textiles or a related field can be an excellent way to gain the necessary knowledge and skills to succeed in the industry. Whilst many people still choose to take the university route to a qualification that can take up to 4 years, an increasing number of people are opting for a quicker, more flexible, and more cost-effective way to become a Fashion Designer.
An online course such as learndirect's Level 3 Professional Diploma in Fashion Design (RQF) will provide you with the industry-desired expertise needed to drape, cut and stitch your way to runway success and can be completed in 25% of the time that a fashion degree takes.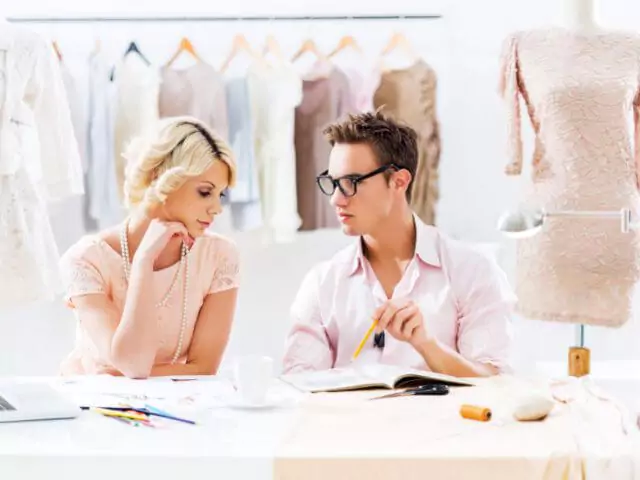 Do You Need Work Experience To Become A Fashion Designer?
While industry experience can undoubtedly be helpful if you're looking at how to become a Fashion Designer, you should know that it is not a necessity. A strong portfolio and relevant qualifications should, more often than not, be enough to get you started in the field.
However, it's worth noting that the fashion industry is highly competitive, so having some industry experience can help you stand out. Experience can help you understand the industry from the inside, learn about current trends, and make valuable connections with other professionals in the field.
If you don't have industry experience, you can still gain valuable experience and knowledge through internships, apprenticeships, or working with established designers. You should also take advantage of networking opportunities, attend industry events, and stay up-to-date on the latest trends and technologies in the fashion industry.
Ultimately, what matters most is your talent, creativity, and determination to succeed. A strong portfolio, relevant qualifications, and a passion for fashion can help you break into the industry and build a successful career as a Fashion Designer.
How To Get Hired As A Fashion Designer?
As with any job, getting hired as a Fashion Designer can be competitive, but there are a few things that a UK-based Fashion Designer can do to increase their chances of being hired:
A portfolio is a collection of your best work and a critical tool for demonstrating your skills and creativity to potential employers. Ensure your portfolio showcases a range of your designs, including sketches, illustrations, technical drawings, and finished garments.
Network with industry professionals
Attend industry events, fashion shows and conferences to network with other designers, manufacturers, and industry experts. This can help you build relationships and connections that could lead to job opportunities.
Work experience is invaluable in the fashion industry. Consider internships, work placements, and apprenticeships to gain hands-on experience and learn more about the industry.
Look for job opportunities online, in trade publications, and through recruitment agencies. Ensure your CV is current, tailor your cover letter to the specific job and company you are applying to, and highlight your relevant skills, qualifications, and experience.
Consider creating your own fashion brand to showcase your designs and build a following. This can also help you gain experience in marketing, production, and business operations, as well as give you and your talents a greater level of exposure.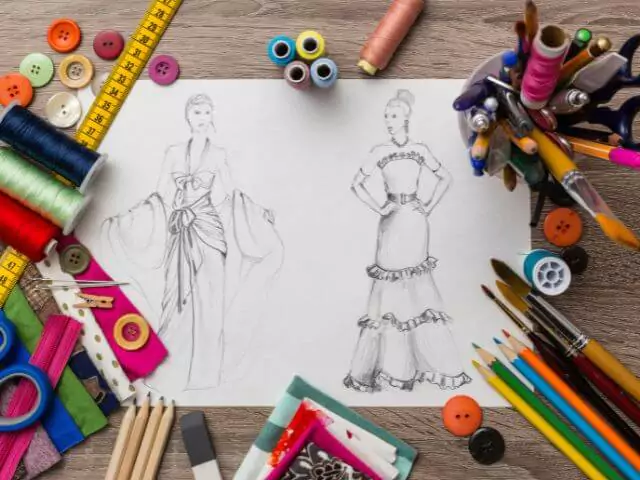 How Much Do Fashion Designers Earn?
Fashion Designers can earn good money depending on their skills, experience, and reputation in the industry. In the UK, Fashion Designers can earn a salary of between £31,000 to £60,000 per year, with those working in London earning a higher wage due to the city's status as a fashion capital.
However, earning potential can vary widely depending on factors such as the type of fashion brand they work for, their level of experience, and the demand for their designs.
For a qualified Fashion Designer in their first year, you can expect to earn an entry-level salary of approx. £20,000 to £25,000, but again this can vary depending on the employer and the location of the opportunity.
Get Started As A Fashion Designer Today
Hopefully, for those wondering how to become a Fashion Designer, this article will have helped you gain a better idea of the steps you need to take to follow your dream and have the career you've always wanted.
Becoming a Fashion Designer will be challenging at times, but the rewards are incredible for those with a passion for fashion, creativity, and style. No more dreading Mondays as you'll wake up every morning to do something you love.
A combination of education, work experience, and networking can help aspiring fashionistas stand out in today's competitive fashion industry. Developing a strong portfolio and building relationships within the industry can also help aspiring Designers land their dream job.
The Fashion Design courses available through learndirect will prepare you for a successful career creating runway-ready masterpieces. This is an opportunity to achieve a recognised qualification from the comfort of your own home and around your busy lifestyle.
Your dream career is much closer than you realise. Find out more today.