Are you ready to become a certified assessor?
You are at the top of your game, you have all the qualifications under your belt. You fancy a change and a challenge but love the hands-on side of your job. It is true that management isn't for everyone. There are other ways to climb the career ladder, though. It is all about finding your niche and proving your worth.
If you work in health and social care, beauty therapy, hairdressing or even business administration, engineering, mechanics or hospitality, then becoming an assessor with a recognised qualification might pave the way for that pay rise.
Do you:
Want a pay rise by becoming an assessor?
Want to assess others?
Work with apprentices or NVQ students?
Have the experience?
1. Can you add value?
One surefire way to get a pay rise is to prove your worth and add value to a company. A trained workforce makes a business money, that is a fact. So you don't need to convince your employer that apprentices are a good idea. One quick look at government stats on apprenticeships and training from the Centre of Business and Economics will tell them this.
Anyway, you have all your NVQs and so on, so you may be stuck for ideas on how to progress. But one possibility remains: you can train others whilst continuing with the day job you love so much.
In a cost-cutting world, employers are increasingly seeing the benefits of in-house assessors: they save money and time. Becoming an assessor yourself can really keep training costs down and maximise those profits for your employer. Showing how can save them money by assessing others puts you in a great position to negotiate a pay rise.
2. Are you training others anyway?
Do you naturally pass on your experience to others at work? Are you watching over while a colleague gives a client a haircut, or checking that an apprentice replaces a clutch properly? You might find that you are already playing an informal role of mentor or teacher in your workplace anyway.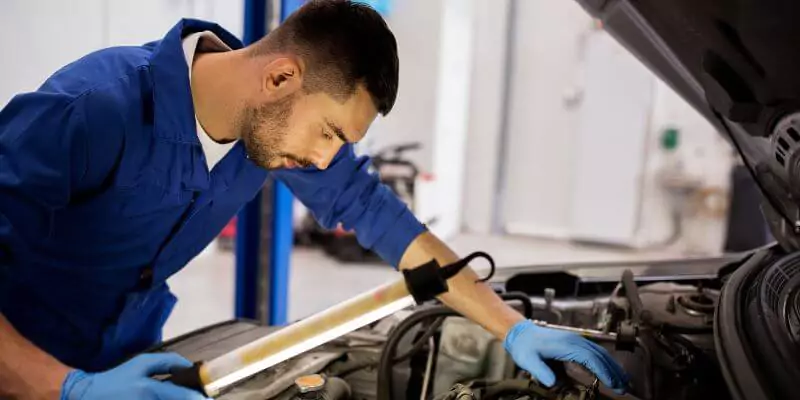 Perhaps you already offer advice to trainees, novices and apprentices, maybe even helping them with their portfolios. If so, why not get the qualification to back it up? You don't need to break the bank to make a move forward, either.
Completing the Certificate in Assessing Vocational Achievement (CAVA) would mean you can become an official assessor at a minimal cost.
3. Do your colleagues do NVQs, apprenticeships and other awards?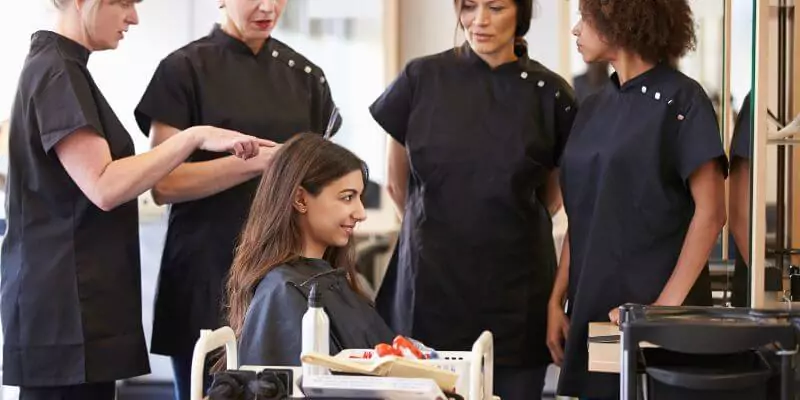 You've been through the process yourself and got your qualifications some time back. So you of all people know full well how daunting it can be to go through assessments at work, especially with someone from outside. It won't take much to convince your employer of your worth if you can show you are getting the most out of their trainees. With the growth and popularity of learning from home, there are many online courses that need assessment in the workplace.
You can always mix things up and get out and about if you want to, popping into other salons, garages or workplaces to do assessments for them too. Having a nationally-recognised qualification gives you the scope to move around, and makes you more employable in the years to come. Qualified assessors can work independently, too.
Are you at the top of your game?
You've walked the walk, and you now have what is called "occupational competency". That means you have your NVQ level 3 and a number of years of experience. With all this experience under your belt, you set the standards. You know what you are looking for in the ideal hairdresser, mechanic or beautician. This eye for detail can transfer into a new role as an assessor, and add a string to your bow, potentially getting you into a higher-paid position.
Just top-up all this experience with an assessor qualification studied at your own pace. Some students will complete it in 10 weeks, some will take over a year and break it down into even smaller chunks. It is totally flexible, and completely up to you. You needn't stop doing what you love alongside this. It's time to get that piece of paper and ask for that pay rise!
If this is you, look into doing a CAVA qualification online and become an assessor today.