There's a lot to be said for how the look and feel of an interior space can affect your mood, let alone how its practical functioning can be a game changer in everyday life.
A sleek design that cleverly uses space and furniture can give you a multipurpose room that removes clutter. Rooms can also be designed to evoke certain feelings, whether you want a space to be calm and relaxing, or fun and engaging, the possibilities are endless.
With more people taking an interest in interiors, we've launched two new and exciting courses you can study from the comfort of your own home. Both can be used for different purposes, so keep reading to find out which one is right for you.
Which Interior Design Course Is Best?
Which online interior design course is best for you will depend on what you want to gain from it. Naturally, if you've come this far you clearly find joy and inspiration in the creative aesthetics of interior spaces, but you need to determine what you want to turn that passion into.
Whether you like the idea of creatively transforming properties as a career, or you've been watching Interior Design Masters with Alan Carr on the BBC and feel inspired to renovate your own home, we have a study programme to suit you!
Level 2 Certificate In Interior Design (RQF)
A quick-to-complete course that boasts a breadth of content, so you can quickly take your interior design knowledge to a higher level. You'll discover new uses for existing spaces with modules that explore clever uses of furniture. Plus, the course will provide you with takeaways you can apply immediately in real life, so you can start transforming interior spaces right away.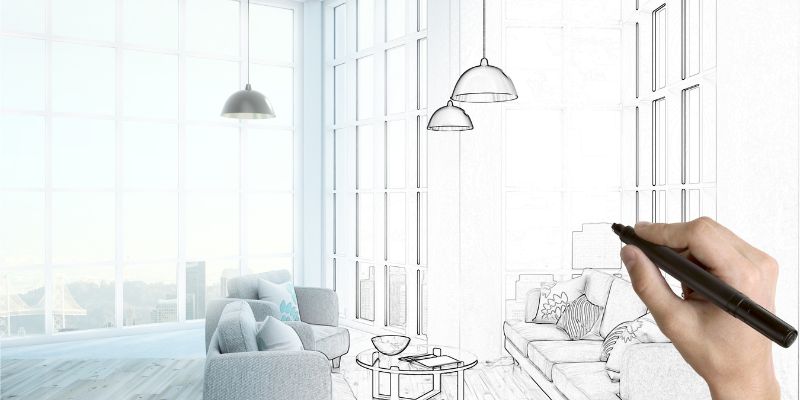 Who Does This Interior Design Course Appeal To?
Anyone who has a head full of creative ideas and a knack for imagining spaces in a totally new light. This course acts as an introduction to interior design, providing you with an outlet to express your creative flair and feed your passion, as well as an opportunity to learn industry tips and tricks from experts in the field.
You could be:
A homeowner looking to get the most out of your property
A developer looking to maximise space and create showstopping rentals
A person who is considering the thought of becoming an Interior Designer, who wants to explore it in more detail first
Someone who simply loves interior designing as a way to relax and unwind
What Does It Cover?
During this flexible online course, you will study a host of topics that will whet your appetite for interior design ideas.
These include units on:
Understanding Colour Theory for Interior Design
Developing Interior Design Inspiration
Wall and Floor Finishes for Interior Design
Window Treatments for Interior Design
Furniture for Interior Design
Technical Drawing for Interior Design
Lighting for Interior Design
On completion of these units, you will understand how professional Interior Designers turn client briefs into reality and completely transform living or commercial spaces.
With the knowledge gained, you will be in a perfect position to start renovating interiors yourself, whether that be for fun, for your own benefit, or in a paid capacity.
Level 3 Diploma In Interior Design (RQF)
This is a more advanced online course that will give you the skills and credibility you need to enter or advance a career related to interior design. The content is designed by interior design professionals for interior design professionals, so both employers and clients will know you have the skillset they're looking for.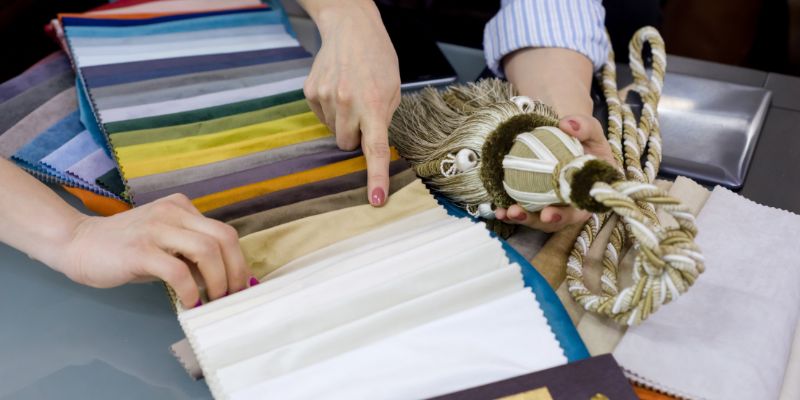 Who Should Study The Interior Design Diploma?
This course is ideal for anyone looking for the fastest way to become a credible professional in this space. While you don't have to be qualified to work in interior design, getting qualified proves your expertise and will help you stand out against others who don't necessarily have the knowledge required for the job at hand.
When studying this online interior design course, you'll be guided by expert tutors with vast industry experience. This will ensure you feel worthy of professional Interior Designer status, as you'll get the reassurance you need that you're career ready from someone who's been there and done it before.
So, whether you're an aspiring Interior Designer, an existing Interior Designer looking to rise above the competition, or you're looking to add an interior skillset to your professional bow, this course provides the knowledge and accredited qualification you need to impress clients and employers.
What Will You Learn?
In this more advanced diploma in interior design, you will be able to cater to modern-day needs and trends by studying regularly updated course content that explores everything from sustainable materials to showstopping surface finishes.
The units include:
Introduction to Interior Design
Understand Colour Theory for Interior Design
Technical Drawing and Space Planning
Exploring Surface Finishes
Lighting for Interior Design
Interior Design in Context
Furniture for Interior Design
Professional Practice
Professional Interior Design Project
When successfully completed, you will have a highly regarded qualification that is recognised by the interior design industry to your name. This will put you in a strong position to apply for jobs as an Interior Designer or add interior design to an existing professional skillset.
Are Online Interior Design Courses Worth It?
Distance learning is fast becoming the go-to route to getting qualified for many aspiring professionals. The online nature of courses removes the restrictions that come with a classroom, which enables more people to get the education they need to change their lives on their terms.
However, if you haven't experienced it, you might worry that online courses aren't as good as their classroom counterparts, or that you will miss out in some way.
We want to reassure you that this isn't the case with our online interior design courses, as both our Level 2 and Level 3 programmes are awarded by Training Qualifications UK and regulated by Ofqual. So, you can rest assured you will be receiving a high standard of education and a nationally recognised qualification.
From developing technical drawings to scale plans, our learning platform brings the classroom experience into your home. Choosing to study interior design online also removes the risk of starting a new venture, as the flexible nature of these courses makes it easy to upskill alongside your existing job. What's more, you will have expert interior design tutors on hand to guide you every step of the way.
Get Started Today
If you're ready to take your knowledge and skills to the next level, be that for enjoyment or ahead of Interior Designer jobs, our Creative Arts academy is the next stop on your journey.
Explore these and our other creative courses on our website, or speak with our Course Experts for more detailed information. You can call them now on 01202 006 464 or contact them online.