Two schools in Coventry are set to inspire the inventors of tomorrow after securing a £15,000 grant that enables them to teach robotics in class to school children from the age of 4.
Earlsdon Primary School and King Henry VIII School secured the investment from the Engineering Education Grant Scheme (EEGS), which supports educational projects that increase engineering knowledge in young people in the UK.
With fewer young people heading into STEM careers, there is a need to bolster interest in this area to fill the engineering skills shortage the UK is facing.
EEGS is run by the Institution of Engineering and Technology (IET) and the Institution of Mechanical Engineers (IMechE). By equipping schools with the ability to implement robotics hubs into their academic offering, they believe more young people will get excited by technology and be scientifically creative.
As quoted in newsanyway.com, David Lakin, Head of Education at the Institution of Engineering and Technology, said: "The IET and IMechE are investing considerable resources in EEGS to support vital projects like Coventry Robotics Hub, which highlight the exciting, creative and rewarding world of engineering careers to young people."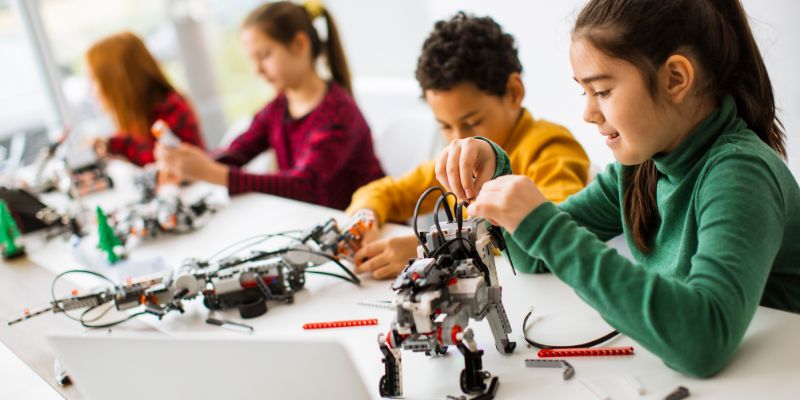 Become An Engineering Innovator
It's never too late to study something you're passionate about and take your career down a whole new path. If you're scientifically minded and have a natural curiosity about the way things work, a career in engineering could be exactly what you're looking for.
Not only is engineering a well-paid career avenue, but it also caters to various interests. You could indulge a fascination with space as an Aerospace Engineer or a love of architecture by working as a Civil Engineer. These are just two of the many areas you can work in within this scientific discipline.
Our online Access to Higher Education Diploma (Engineering) will put you on the fast track to an engineering degree as, while you have two years to finish it, it can be completed within a year and provides the equivalent of three A Levels. So, you can spend less time working towards university and more time bringing your innovative ideas to life.   
Find out more now by discussing this course and what it can do for you with our Course Advisors. You can talk with them via phone on 01202 006 464, or reach out to them online whenever it suits you.