World Smile Day is a day dedicated to spreading happiness and promoting kindness all around the world. It is celebrated on the first Friday of October every year and was created by Harvey Ball, the creator of the iconic smiley face. This day reminds us of the importance of a simple smile and how it can brighten up someone's day.
As we celebrate smiles, we can't forget the wonderful people who work hard to keep our smiles healthy and beautiful. This is why World Smile Day is the perfect time to begin your training as a dental nurse. Not only will you be able to make the world smile, but you will also have a fulfilling and rewarding career.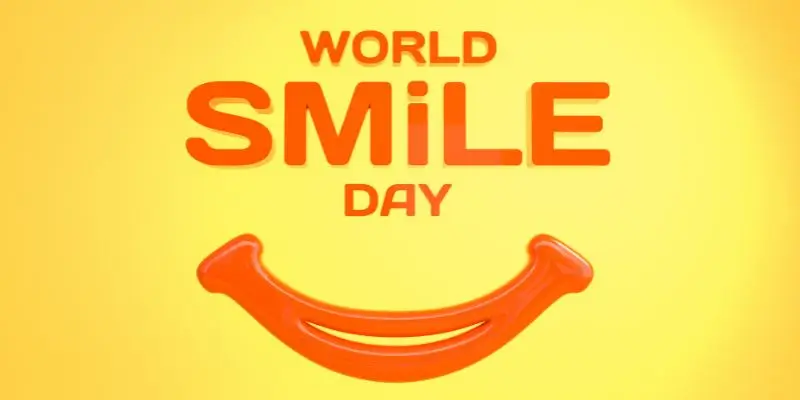 The Role of a Dental Nurse
Dental nurses play a vital role in the healthcare industry. They work alongside dentists, assisting them in various procedures and ensuring the comfort and safety of patients. Dental nurses also have administrative duties, such as maintaining patient records and scheduling appointments. They are essential to a dental team and contribute significantly to patients' overall experience.
Dental nursing is not a role that can be done remotely like so many others, so you can be assured your skills will always be in demand. Working as a dental nurse is not just a job but a fulfilling career. Dental nurses can positively impact people's lives by helping them maintain good oral health. They also have the chance to continuously learn and develop their skills, with opportunities for career progression. With further training and experience, dental nurses have a huge opportunity to upskill and get more involved in patient care.
As a dental nurse, you will make a difference in the lives of your patients and the world. By promoting good oral health, you will be contributing to a healthier and happier society. Your smile and positive attitude can also make a significant impact on the people you interact with, spreading joy and kindness on World Smile Day and every day.
This World Smile Day Start Your Dental Nursing Journey
World Smile Day is a reminder to spread happiness and kindness, and what better way to do that than by becoming a dental nurse? With a growing demand for dental nurses, job satisfaction, and opportunities for career progression, now is the perfect time to begin your training. So, let's celebrate World Smile Day by taking the first step towards becoming a dental nurse and positively impacting the world.
Get Started
The NEBDN National Diploma in Dental Nursing is a nationally recognised qualification that will prove to employers that you have the skills to help keep their practice running smoothly and their patients safe.
Call now on 01202 006 464 or reach out to us online. Alternatively, you can view the course by clicking below!