Suppose you're considering a career in education as a teaching assistant. In this case, you may be wondering what benefits there are to being a TA and what type of job progression is available once you become a classroom teaching assistant.
Becoming a TA (Teaching Assistant) is a big commitment, but despite the sometimes chaotic environment, a teaching assistant role can be one of the most rewarding careers available. You'll get to become part of the student's lives and watch them learn and develop as the school year progresses.
Sound like a role that you would be perfect for? Here are some other fantastic reasons to consider a career as a teaching assistant.
Every Day is Different
If you are someone who struggles with having the same day-to-day routine, then switching to a career in education will be a refreshing change for you. Variety is the spice of life, and every day is different when you are a TA.
Some days you may be creating artwork with the students to decorate the classroom, and other days you'll be helping a child with their maths coursework. Boredom won't be an issue for you in this line of work!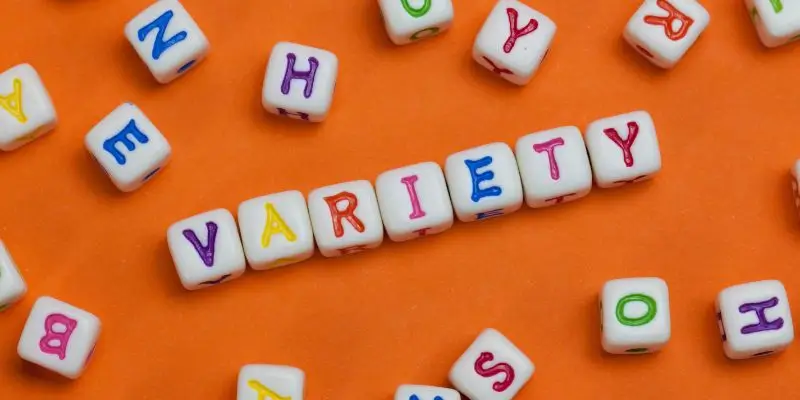 Share Your Unique Skill Set
A good TA is the glue that holds a classroom together. They provide valuable support to the class teacher and encourage the students as they study.
Working as a teaching assistant will enable you to use your unique skills and talents to benefit the whole class. Maybe you're someone who's naturally gifted at arts and crafts, or you may be a maths whiz; whatever your talents, you'll be able to use these to help the students you are supporting in their studies.
Witness a Milestone
Imagine reading a book with a student, and they read a tricky word perfectly for the first time or finally crack a maths problem with minimal help from you. You'll be right there to witness that breakthrough moment, and the gold star they'll be waving around when they explode back into their homes, later on, will be thanks to you!
Flexible Working Hours
As a TA, you'll enjoy those fantastic long school holidays that you remember from being at school yourself. You can enjoy as much as 12 weeks of holiday a year, so it's time to grab that passport and go on an adventure! You'll also have much shorter days at work which is perfect if you have your little ones to look after.
As a TA, you'll be able to fit your working time around your family time, and you'll also be able to get your little ones to give you a helping hand while you create any classroom artwork that's needed. And of course, you'll be able to share the fun activities of the week with them at home too!
Fun!
Being a teaching assistant is fun! You'll get to enjoy the entertaining activities that go on during the day, like art class, cooking, drama and reading, without the added pressures and responsibilities of being the classroom teacher. If you hate the monotony of the regular 9-5 job, then you'll love the variety of the classroom environment. As a TA, you'll also become a bit of a celebrity around town. Remember when you were younger and spotted your teacher outside of school and you just had to say hello? Well, now that's going to be you!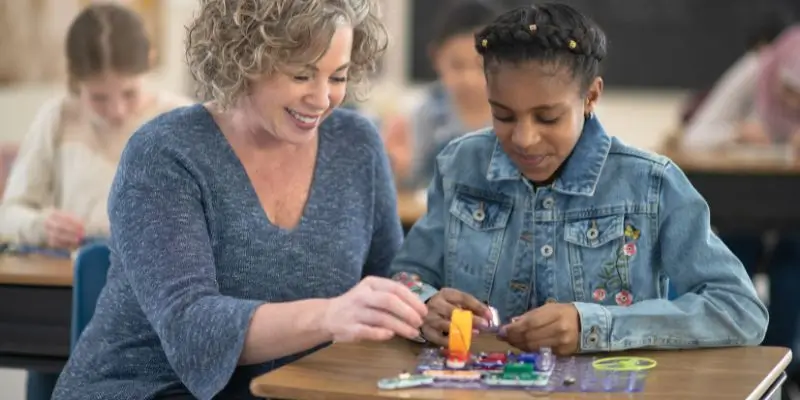 Stepping Stone To The Future
Many people begin their teaching careers as teaching assistants, and it's easy to see why. The experiences you'll gain in the classroom are invaluable, and you'll be able to use them to further your career as a qualified teacher. In fact, some universities will even grant recognition of prior learning for documented teaching assistant experience (bonus!).
If you are looking to develop your career take a look at our blog on how to become a professional teaching assistant, and you'll be at the top of the career ladder in no time.
The Students
Last but not least, the most obvious perk of being a TA is getting to work with the students. Being part of their lives on a daily basis comes with many rewards. Regardless of the age of the students you are supporting, watching them achieve their goals is a wonderful feeling, and the work you do in the classroom will have a long-lasting effect that will help to influence the students' lives positively in the future too.
Get Qualified For a Rewarding Teaching Career
Whether you have plans to become a qualified teacher or simply love working with young people, a TA is one of the most rewarding careers out there. It's a career that will keep you on your toes and pique your creativity, not to mention the feeling of satisfaction you'll have as you head home from a productive day teaching the younger generation the skills they'll use for the rest of their lives.
Want to discover more about this fulfilling role? Visit our website for more information.