The Interior design industry is fast-growing, creatively led, and technical and involves transforming interior spaces into practical, visually appealing, and safe environments. The rise of TikTok, and the self-documented journeys of others, are inspiring a new generation of creatives to gain skills that will empower them with the knowledge they need to take their own project to the next level and allow them to turn their passion into a new career.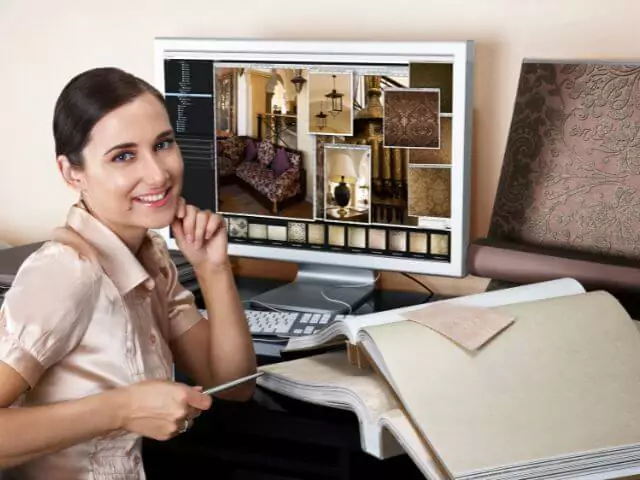 The most important thing to know about training to be an interior designer is that anyone can do it. Of course, a passion for design is important, and an eye for style will certainly help, but no previous experience is actually needed to get started. In fact, many courses are developed with the novice in mind and are created to provide the foundational skills and qualifications needed to start an entirely new career in interior design.
Whilst many budding interior designers continue to pursue their qualifications at university, more and more learners are choosing to take their studies online and gain the qualifications they need in their spare time and around their family, work, and lifestyle commitments (usually from the comfort of their own sofa). This gives them the freedom to become qualified on their terms. They recognise that they can earn an industry-recognised diploma, and gain skills that employers and potential clients are looking for, in as little as 12 months. With Interior Design degrees taking between 3-4 years to complete, it's easy to see why people are choosing to fast-track their learning.
The demand for interior design services is increasing and, as a result, aspiring interior designers must develop the right set of skills to be successful. This article will explore the top 5 skills needed to become an interior designer and how you can gain these skills at your own pace and around other responsibilities.
Creativity and Aesthetic Sense
One of the most essential skills for an interior designer is creativity. Interior designers must have a unique and innovative approach, combining practical know-how with imaginative and aesthetically pleasing features. A good interior designer should also be confident in their sense of style and be comfortable transforming a space into a visually appealing and functional environment.
Space Planning and Layout
Interior designers must have a solid understanding of space planning and layout, as this is essential when creating usable interiors. They must be able to analyse space, define its use, and plan the arrangement of furniture and fixtures to maximise the available space. Space planning and layout skills also involve being able to create detailed floor plans and elevations that accurately reflect the intended design.
Budgeting Skills
Budgeting and costing design projects accurately is an important skill to have and is an essential part of all interior design projects. Whether the project is your own or a client's, you will find that budgets are often strict and rarely negotiable. The ability to research and calculate materials and service costs, produce estimates, and maintain up-to-date records of costs is crucial in delivering a completed project that is within the established budget.
Resourcefulness and Adaptability
Interior design is a field that requires out-of-the-box thinking and flexibility. Projects often require changes to the original plans due to budget restrictions, or issues with vendors or materials. Being able to come up with alternative solutions and adapt to different circumstances quickly and effectively, is key to being a successful interior designer.
Communication and Interpersonal Skills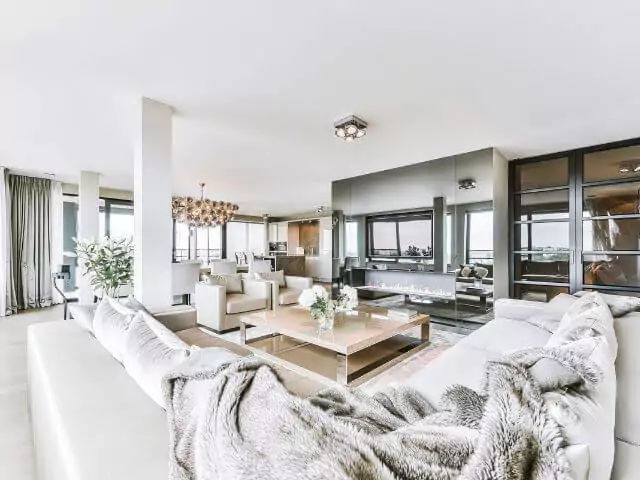 The ability to confidently communicate with clients, workers, and suppliers is a skill that is often overlooked; however, this talent will enable you to better understand the needs and desires of your client and translate these into a design they will love. These skills will also help you negotiate better rates for materials and services and build long-term relationships in the industry. Being able to communicate with people from all walks of life could be the difference between just hearing what a client wants and actually understanding what they want.
So, how can you gain these skills and get started on your way to becoming a qualified Interior Designer? learndirect offer a range of online training programmes in interior design; from Level 2 courses developed for beginners to Level 3 courses which allow you to take your passion from a hobby to an illustrious career. These courses are written and supported by subject matter experts who boast a wealth of industry experience and are designed to ensure you attain the skills and knowledge needed to be successful in the industry.
All training can be completed online in your spare time giving you the flexibility to become qualified on your terms. You choose when and where you study and for how long each day, putting you completely in charge of your learning. You can even decide if you want to pay in full or split the cost of the course into more manageable amounts by spreading it over 24 months.
Check out our interior design courses by clicking the link below, and get started on your dream career.