A deal that lasts a lifetime
Black Friday and Cyber Monday offers.
Black Friday and Cyber Monday come and go each year, but our deals will have

lasting benefits for your life and career. 
This is because...
Our nationally and internationally recognised online qualifications act as gateways to new careers
92% success rate from the past 12 months.
Our flexible learning enables people of all ages, backgrounds, and circumstances to better their lives
We've welcomed more than 40,000 learners since last Black Friday.
Our affordable course programmes are designed for the second chancers, career changers, and promotion chasers
We've helped 4.4 million people transform their lives.
---
Fill in the form below to speak to our team about our Black Friday deals
Get your discount
This Black Friday,
invest in yourself

and your future, in a way that suits your needs!

Many people do their Christmas shopping on Black Friday, but given how tough the last year has been for everyone, don't you think you deserve something for you?
You can save big while making a meaningful change to your life.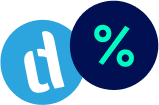 Your Black Friday Deals!
Up to half price off!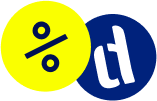 Looking to save some cash?
You can save big while making a meaningful change to your life and pursuing a career in an array of in-demand sectors, such as… 
That's not all...
Would you prefer a deeper learning experience with a free course?
Opt for a course bundle instead to advance your skills or unlock the next step in your journey.
Fill in the form below to speak to our team the free course you will receive with the selected purchases! 
Get your deal today
We also have Black Friday deals on these course faculties:
Buy Now, Pay January!
Not only will you be benefitting from our exclusive Black Friday discounts or course bundles, but because we know that the cost of living is high right now, we want to ease any financial stress.
So, when you enrol today, you won't have to pay any course fees until January on selected courses!
Choose YOU this Black Friday
Don't let finances stop you from achieving your potential.
Our Black Friday deals give you either BIG savings or DEEPER learning, and we have multiple payment plans to make matters that much easier for you.
What's more meaningful than bettering your life?
With learndirect, you can do just that, so gift yourself a gift that lasts this winter. It's never too late to go after what you want.
Snap up your Black Friday Offer!
Fill in the form below to speak to our team about our Black Friday deals
Speak to our team