Online Courses to Learn How to Manage Money Wisely
The rising expense of day-to-day living is seeing many of us having to tighten the purse strings to cover the costs of our lifestyle essentials. Managing your money can be challenging at any point in the year, but post-Christmas, the yearn for financial stability is amplified.
Like many others, you have no doubt splurged on gift-giving and perhaps indulged in festive social events a little more than planned. Though once the dust is settled and the Christmas decorations are packed away in their boxes for another year, looking at your bank balance can be a bit of a rude awakening.
You can avoid the post-Christmas blues by learning how to manage money better. This on the surface of things seems simple, but with the wealth of money management apps, books and money management software available, it's hard to know where best to start.
Any form of money management process can help you get a better hold on your finances. If you're wondering 'what's the best app to manage money?' you can find a list of the best money management apps from Which that will help you put the pennies away without much input.
Though, if you really want to understand money management, and how you can make your money work for you, you need to delve deeper into the concept. By taking money management courses, you can take on every financial decision with confidence. You can learn how to get rid of debt once and for all and even increase your financial assets through investments and stock trading.
Online Money Management Courses
Money management courses can be studied in a number of ways. Like most other courses, they are offered both on and offline, so if you prefer the idea of learning how to manage money wisely from home, you can!
With learndirect, there are a host of online courses you can take to learn how best to manage money at a time that suits you. So, no matter your current work or lifestyle commitments you can gain the valuable skills to put you on track to financial stability.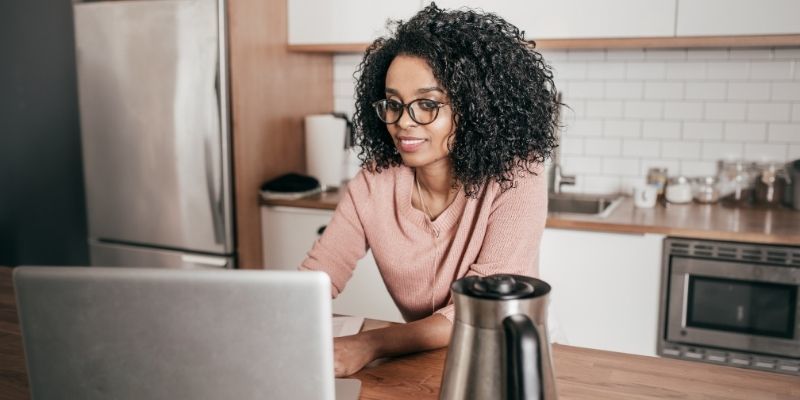 Debt Management Skills
The reason most people look for money management tips is that they find themselves in debt that they are struggling to pay off. It's often relatively easy to sign up to finance agreements, obtain loans or credit cards, but if not used wisely these can land you in financial hot water.
Not understanding the realities and ramifications of debt often sees younger people signing up for payment plans they cannot afford, which can severely hinder them in later life. If you want to know how to manage money in your 20s and beyond, studying an online course in Debt Management Skills is a great place to start.
This online debt course teaches you how pivotal the aspect of debt is to financial management and budgeting, and how important it is to maintain good credit for both individuals and businesses alike.
Through a combination of introductory and more detailed modules, you will come to understand the concept of debt, as well as the difference between good and bad debt. The course will also provide you with the tools and know-how to develop a debt management strategy that will help you achieve financial independence.
Debt Buster
You can build on your knowledge of debt by completing a Level 2 Debt Buster Certificate. Set at a higher level, this online debt management course takes you deeper into the issues associated with debt, such as how it can not only hinder your progress in life but also severely affect your physical and mental wellbeing.
You will cover these related issues, the context of debt and crisis management and how to counsel others with debt issues. With the advanced knowledge gained through this course, you will not only be more financially independent yourself but be able to help others struggling to pay off debt, so they too can find a way to financial stability.
Personal Money Management
While debt is a huge element of money management, it is not the only element you need to consider when learning how to manage money. Your income not only needs to cover outgoings such as debt repayments and bills, it also must cater for any anticipated needs as you progress into the next phase of your life, whatever that may be.
You may be looking to study a degree and need to factor in the cost of going to university, or you may be saving for a house or to expand your family. Even other smaller milestones like owning a pet or buying a car can be a large financial investment in the long term.
This Personal Money Management course is a basic money management course designed to give you the ideal grounding in managing your personal finances, and anticipating future needs and wants.
The modules covered aim to teach you the importance of shopping around when buying financial products and services. You will also learn the value in planning your finances and reviewing your financial plans regularly. Another helpful aspect of the course is learning about the differences between short, medium and long-term planning and saving.
By studying this course, you will be better positioned to plan your money around your lifestyle and cater for significant expenditures.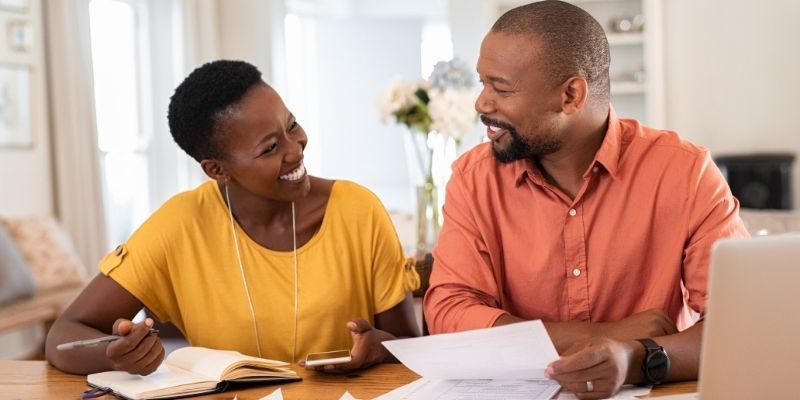 Money Management
Learning about money management is equally important for both individuals and businesses alike. By taking certain online money management courses, you can learn about managing public money effectively, as well as your own. This is ideal for anyone with a personal interest who also wants to improve their professional financial knowledge, so they can learn how to manage large sums of money.
This online Money Management course is designed to help you learn more about different financial processes, as well as how financial institutions operate. During the course, you will study:
The Meaning of Money
Glossary of Financial Terms
Cheques
Planning & Managing Money
Borrowing
Buying
Investing
Superannuation
Banks
Communication
With this knowledge, you will be much more effective at managing public money and your own.
Currency Trading for Individual Investors
Once you have gotten to grips with managing your money, and you know how much you have left to play with, you can start to make your money work for you.
The Foreign Exchange (Forex) market is the largest marketplace in the world, where you can change one currency to another and trade online from anywhere, 24 hours a day.
Most of this trading is conducted by commercial and investment banks, which operate on behalf of their clients. However, speculative opportunities also exist for both professional and individual investors.
By investing in currency trade, you can:
Earn the interest rate differential between two currencies
Profit from changes in the exchange rate
By studying the Forex market, you can earn from your investment by profiting from the difference between two interest rates in two different economies. This is something which is taught in the Currency Trading for Individual Investors course, provided online by learndirect.
Through a host of fascinating modules, you will learn everything from the history of the Forex market to the tools needed for currency trading. Once you understand the fundamentals of trading, you will learn how to open a trading account and how to buy and sell currencies on your computer, from the comfort of home.
Stock Trading
Another way savvy individuals build on their earnings is by investing in stocks, with the hope of that stock growing in value over time, to maximise the return on their investment.
Investing in any sense comes with the risk of the money put in being lost, but if you take the time to educate yourself on stock trading, you can be in the best position to reap the rewards from this dynamic and exciting market!
There are different approaches to investing in the stock market, you can either be actively involved in managing your money's growth or take a 'set and forget' approach and see how your money builds over time. This will typically come down to the time you wish to focus on stock trading and your enjoyment of it, which will also determine the type of broker you will use.
Either way, you can learn the fundamentals of stock trading with our online beginner's guide to Stock Trading course. During your studies, you will become familiar with everything from stocks to the stock market, how to choose a broker and open an account. You will also learn how to place trades and most importantly the different strategies used by top traders to pick stocks.
All of which will help you get started in trading stocks and get you on the way to savvy money management.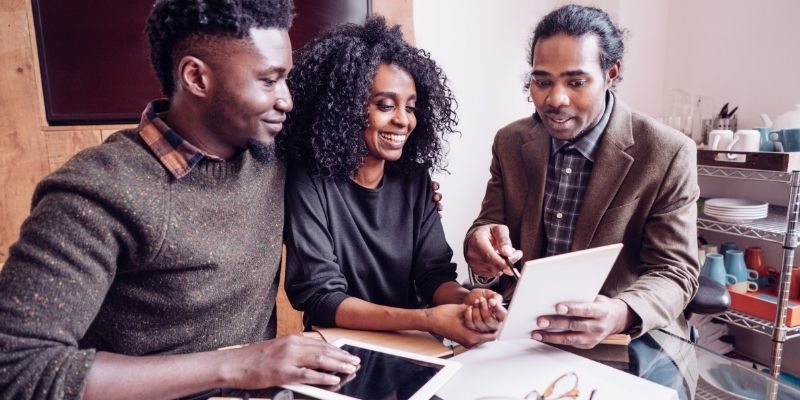 Learn to Manage Your Money Online!
By taking a how to manage your money course online, you can learn how to make your money work for you when it suits you.
There will be no need to traipse to and from class, organise time off work to attend or childcare. Instead, you can log on and work through the online materials when you're ready and benefit from professional tutor support as and when needed.
learndirect is the leading UK online course provider, therefore, you can be assured of the quality of your education. In addition to professional tutor support, our online money management courses also come with the added benefit of flexible payment methods. This further allows you to fit your education in with your financial plan and stay on track to monetary success!
Start managing your money wisely today, speak to one of our Course Executives about the various money management courses we offer, and which one is the best for you. Call them now on 01202 006 464, contact us online or click below to find out more.