Parapsychology
JULY OFFER
Tuesday 12th of July
Parapsychology
About the Level 2 Parapsychology Certificate
If you have a passion for the paranormal, this parapsychology course could help you expand your knowledge of alternate realms. Discover the weird and wonderful as you work your way through the eight fascinating modules. Whether you are interested in psychic readings or alien abductions the learndirect paranormal psychology course will not disappoint.
The course itself has been designed to introduce you to all elements of the paranormal. Discover what an orb is and learn the difference between mediums, clairvoyants and psychics. Then, read up on Roswell and examine claims of UFO sightings throughout history. Finally, explore the myths and legends behind magical beings such as vampires, fairies and even monsters.
Who should study this course?
This online distance learning course has been designed for anyone with an interest in the paranormal. Regardless of whether you believe the stories, studying this course will make for a beneficial and interesting educational experience.
You do not need any prior qualifications to enrol on this home study course. All you need is an interest in studying parapsychology and access to the internet. We also ask that you are able to dedicate around 80 hours in total to the work.
What happens after the course?
By the end of your home learning qualification, you will have a Level 2 certificate under your belt and you will know all there is to know about the fascinating world outside our sphere of understanding.
There are certain higher education institutes which conduct research in this field, such as The Koestler Parapsychology Unit at The University of Edinburgh. If you want to become a parapsychologist and conduct research we would suggest further study.
As you can imagine, there is not a conventional career path that follows on from this course. However, completion of courses like this demonstrate eccentricity and open-mindedness; qualities which are sought out by many employers. Career examples include:
Parapsychologist
Tarot card reader
Hypnotherapist
For more information about this course, give us a call on this number: 01202 006 464
Modules
LESSON ONE
Ghosts and Haunting
Poltergeists
Ghost Hunting Equipment
What are Orbs?

LESSON TWO
Mediums, Clairvoyants and Psychics
Spirit Photography
EVP.Electronic Voice Phenomena

LESSON THREE
Incubus
Succubus
REM
Lucid dreaming
OBE
NDE
Dissociative identity disorder
Regression
Progression
Genetic Cellular Link

LESSON FOUR
Remote Viewing
Psychic Healing and Surgery
Psychic Surgery
Bio Energy Cleansing
Trance Healing
Healer
Psychometry
Psychometry Experiment
Dowsing
Automatic Art and Writing
Palmistry
Prophecies

LESSON FIVE
UFO
Roswell
The Moon Landings (NASA)
Rendlesham Forest.
Gulf Breeze and Mexico UFO Waves
Alien Abduction.
Alien Implants
Hollow Earth Theory
Different Types of Aliens
UFOs and Aliens Reported and Recorded Throughout History
The Nasca Lines

LESSON SIX
Crystal Skulls
Edward Cayce
Atlantis
Mu
The Flem-Ath`s
Paul Schliemann
The Mayans
The Mayan Calendar

LESSON SEVEN
Witches
Warlocks
Faries.
Werewolves
Vampires.
Voodoo
Zombies
Monsters

LESSON EIGHT
Ancient Technology
MOD documents
The Riddle of the Sphinx
Mystries from Around the World
Requirements
There is no experience or previous qualifications required for enrolment on this course. It is available to all students, of all academic backgrounds.
*You will have access to the course for 12 months only, after which, you can purchase extensions through your learning platform.
Endorsement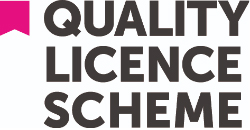 At the end of this course successful learners will be given the option to receive a Certificate of Achievement from the Quality Licence Scheme and a Learner Unit Summary (which lists the components the learner has completed as part of the course).
Level 2 Parapsychology Certificate of Achievement
The course has been endorsed under the Quality Licence Scheme. This means that learndirect has undergone an external quality check to ensure that the organisation and the courses it offers, meet defined quality criteria. The completion of this course alone does not lead to a regulated qualification* but may be used as evidence of knowledge and skills gained. The Learner Unit Summary may be used as evidence towards Recognition of Prior Learning if you wish to progress your studies in this subject. To this end the learning outcomes of the course have been benchmarked at Level 2 against level descriptors published by Ofqual, to indicate the depth of study and level of demand/complexity involved in successful completion by the learner.
The course itself has been designed learndirect to meet specific learners' and/or employers' requirements which cannot be satisfied through current regulated qualifications. The Quality Licence Scheme endorsement involves robust and rigorous quality audits by external auditors to ensure quality is continually met. A review of courses is carried out as part of the endorsement process.
The Quality Licence Scheme is part of the Skills and Education Group, a charitable organisation that unites education and skills-orientated organisations that share similar values and objectives. With more than 100 years of collective experience, the Skills and Education Group's strategic partnerships create opportunities to inform, influence and represent the wider education and skills sector.
The Skills and Education Group also includes two nationally recognised awarding organisations; Skills and Education Group Awards and Skills and Education Group Access. Through our awarding organisations we have developed a reputation for providing high-quality qualifications and assessments for the education and skills sector. We are committed to helping employers, organisations and learners cultivate the relevant skills for learning, skills for employment, and skills for life.
Our knowledge and experience of working within the awarding sector enables us to work with training providers, through the Quality Licence Scheme, to help them develop high-quality courses and/or training programmes for the non-regulated market.
*Regulated qualification refers to those qualifications that are regulated by Ofqual / CCEA / Qualification Wales
To view a sample of the Certificate of Achievement, please click here.

Sign up to our Newsletter