Maths iGCSE (Including exam)
Maths iGCSE (Including exam)
Develop a comprehensive understanding of mathematics
Learn problem-solving and logic skills
Study algebra and statistics
Gain your IGCSE Maths in under a year
Manage your learning online
Get access to other UK courses
About your Course
The International General Certificate of Secondary Education (IGCSE) provides students from around the world the opportunity to study a widely recognised and accepted GCSE alternative.
Due to the importance educators and employers place on maths qualifications, an IGCSE Mathematics can be the start of an exciting period of study or the launch of a new career.
You will develop a comprehensive understanding of key mathematical principles including algebra, geometry, probability and statistics. This will be supported with problem-solving skills so you will have demonstratable knowledge by the time you gain your qualification.
Through your studies you will build confidence in your mathematical abilities, developing a fluency with concepts, methods and skills. This will coincide with a growing feel for numbers, patterns and relationships and the ability to interpret results.
You will also gain an understanding of how to communicate and reason using mathematical concepts.
The skills you gain from your IGCSE course will serve you well throughout your life, both day to day and in any professional capacity.
Our IGCSE Maths course was written by qualified subject specialists who have years of experience in further education. So, you can be confident that the education you're getting will help you with your future studies and employment.
This course includes your IGCSE Maths exam. IGCSE maths exams are available in November and January and also in May – June each year, making them more flexible for mature students.
Getting Started
learndirect is the leading UK distance learning provider. This IGCSE Maths is regulated by Ofqual and is a recognised alternative to the traditional GCSE Maths course.
As such it will be recognised by employers and educators alike in the UK and abroad. It will also help learners gain access to other UK based courses, either online or attending physical classes.
Although the course varies slightly from a standard GCSE, you will still gain the same learning outcomes and you will gain an IGCSE qualification in Maths.
In addition to giving you access to other courses and qualifications, the IGCSE Maths can be used to support a university application in the same way a standard GCSE Maths can.
This is an online course, so you can learn whenever suits you best, giving you the freedom to carry on working and earning while you gain new skills. This flexible learning approach also allows you to complete the course as quickly as you like. You will be provided with an Individual Learning Plan that outlines the submission deadlines for your assignments to keep you on track throughout your studies. On average, learners take 9 to 12 months to complete their GCSE.
We'll also provide you with access to a dedicated team of tutors who will help you throughout your studies. They will answer questions, mark your assignments and provide detailed feedback.
This will allow you to get the best possible grade and meet your learning goals.
Modules
IGCSE mathematics covers the Pearson Edexcel International GCSE Mathematics B (9-1) specification and includes sections on:
Number
This unit covers using numbers to solve a variety of different problems. You'll use fractions, decimals and percentages, and work with ratios and proportion.
Algebra
In this unit, you'll learn how to use algebra and formulae in different ways, including problem-solving and working with graphs. Once you're comfortable with these skills, you'll learn how to work with quadratic equations.
Geometry
Here, you'll look at 2D and 3D shapes, including circles, triangles and trapeziums. The unit includes using vectors to describe directions and movement, and using rules and formulae to find angles in shapes.
Measures
This unit looks at different ways of measuring, including the use of scales to draw plans or to read maps. You'll look at how to work with speed and density in a variety of contexts and learn how these apply to real life situations.
Statistics
In this unit, you'll learn how to interpret, analyse and compare different sets of data, and how to present your own data to share with others. You'll look at how trends can be predicted and how to ensure that the interpretation of data is trustworthy.
Probability
This unit looks at using probability to describe the chance of events happening. You'll learn how to use the language of probability to explain likelihood, and how to use diagrams, tables and techniques to explore the idea of chance in different situations.
Requirements
Great news! There are no entry requirements for the course. All you need is access to a computer or tablet and an internet connection.
Assessment
You'll be assessed throughout your learning by our online quizzes, and by your tutor with the assignments you submit at the end of each unit.
We will provide you with a mock exam, which we'll mark and provide you with feedback on, highlighting the areas where you need to focus your revision before your exam.
If you chose not to sit the exam with us, we will provide you with a guide on how to find an exam centre as a private candidate.
Tutors & Exams
Tutors and Exams provides examination and assessment facilities primarily aimed at private and home educated candidates.
Tutors and Exams currently have five examination centres located around the country: Bolton, Coventry, Doncaster, St Neots Cambridgeshire and Wimbledon. All are approved for examination delivery by the Joint Council for Qualifications (JCQ).
In addition to their examination centres they also have a dedicated Science laboratory based in Birmingham with the ability to deliver A Level Science practicals all year round and access to another Science laboratory located in London.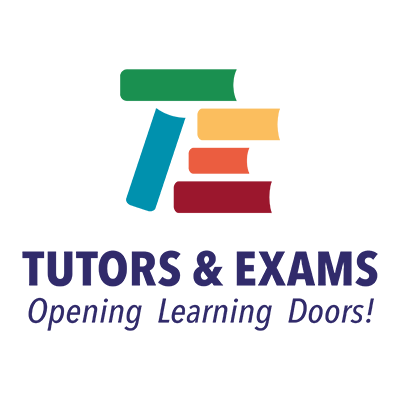 Qualifications
Pearson Edexcel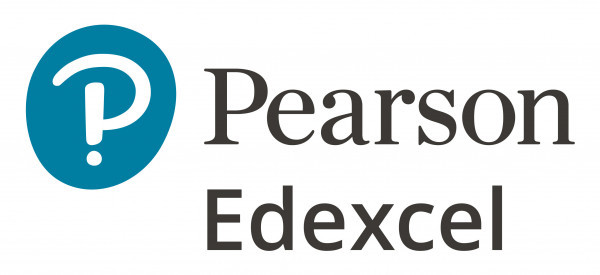 If learners go on to successfully pass their exam they will receive the Pearson Edexcel International GCSE in Mathematics (9–1).
Pearson Edexcel are the UK's largest awarding body and we are regulated by Ofqual (England), SQA Accreditation (Scotland), CCEA Accreditation (Northern Ireland) and Qualifications Wales (Wales). They offer academic and vocational qualifications that are globally recognised and benchmarked, with educational excellence rooted in names like Edexcel, BTEC, EDI and LCCI.

Sign up to our Newsletter