ILM Level 3 Certificate in Coaching and Mentoring (Coaching Pathway)
ILM Level 3 Certificate in Coaching and Mentoring (Coaching Pathway)
This qualification is ideal for managers seeking to gain skills, knowledge and confidence to coach and mentor people as part of their normal role. It will introduce you to what coaches and mentors do, the processes they follow and the qualities and abilities you need to be effectives in these roles. It's also the ideal starting point for a career in coaching and mentoring. On completion of this qualification you will have gained the skills and knowledge required to develop yourself and others and become secure in your ability to be an effective coach and improve performance in your workplace.
On average learners will take between 2 - 3 months to complete this course.
Modules
Module 1: Understanding good practice in workplace coaching (A/503/9561)
On completion of this module you will:
Understand the context for effective workplace coaching
Understand the process and content of effective workplace coaching
Module 2: Understanding good practice in workplace mentoring (T/503/9601)
On completion of this module you will:
Understand the context for effective workplace mentoring
Understand the process for effective workplace mentoring
Module 3: Understanding an extended period of coaching in the workplace (A/503/9608)
On completion of this module you will:
Be able to plan and organise workplace coaching sessions
Be able to undertake at least 36 hours effective workplace coaching activity
Be able to collect feedback from coaching clients on your own performance as a workplace coach
Know how to use tutorial supervision to develop and improve your own coaching practice and to plan your continuing development as a workplace coach
Module 4: Reflecting on workplace coaching skills (F/503/9609)
On completion of this module you will:
Be able to assess your abilities and characteristics as a workplace coach
Be able reflect on your communication and interpersonal skills when coaching
Be able to summarise coaching reflections and plan for future development needs
Requirements
There are no formal entry requirements to enrol on this ILM Level 3 Certificate in Coaching and Mentoring course. However, it's aimed at people who are new to management and wish to develop their coaching and mentoring skills. There will be some basic assessments in English and Mathematics.
Assessment
After each lesson there will be a question paper which needs to be completed and submitted to your assessor for marking.
This method of continual assessment ensures your assessor can consistently monitor your progress and provide you with assistance throughout the course.
You should allow at least 1 - 2 hours of study to complete each question paper. The approximate amount of time required to complete the course is 36 hours.
Qualifications
ILM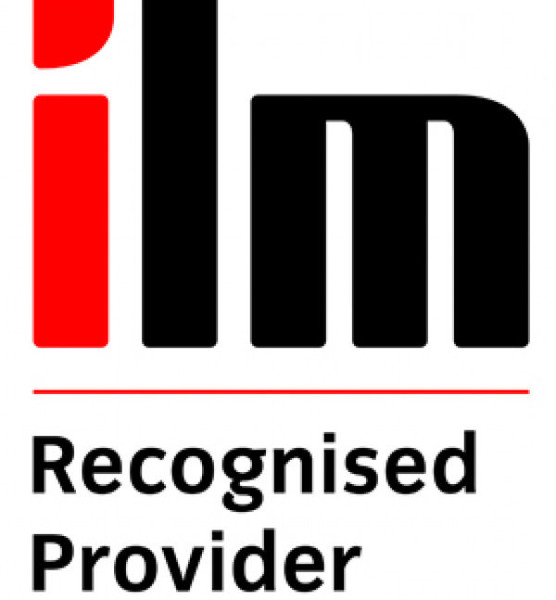 On successful completion of this course you will be awarded with the ILM Level 3 Certificate in Coaching and Mentoring (RQF qualification code = 60136984).
ILM courses are valued by employers as they are awarded by the widely recognised and respected Institute of Leadership and Management. An ILM qualification immediately demonstrates that you have both the knowledge and practical skills to excel as a leader or manager, it can also give you the confidence to take your career onto another level.
ILM is the European leader of leadership and management qualifications, they provide qualifications that can really give you the edge and help you progress in business and management.
Supervisor and team leader roles can vary from business to business and incorporate many types of line management positions. From major corporations to independent businesses, every operation needs skilled managers to develop their team professionally. Motivated, organised personalities thrive in business, so if you enjoy coaching and mentoring people, this qualification could help boost your career.
This course will provide you with powerful coaching and mentoring tools and build your capabilities. Having the skills to excel in your role could give you the opportunity to:
Progress in your current role or achieve a salary increase
Succeed when applying for new roles.
There are benefits for employers too:
You'll have managers equipped with the skills and knowledge they need
You'll be able to create a coaching and mentoring culture in your organisation
You'll foster better relationships and communications in teams.