iGCSE English Language (International GCSE)
JULY OFFER
Tuesday 5th of July
130
guided
learning hours
iGCSE English Language (International GCSE)
This Course at a Glance
Develop the skills to read, understand and analyse a diverse range of texts
Study the sounds and structure of the English language
Provides a GCSE equivalent
Progress to Level 3 courses
Exam not included
Online learning
About Your Course
As the language of business, and one of the most spoken worldwide, the English language is immensely valuable to learn. Though it's one thing to be able to read it and write the words, and another to understand it in its entirety.
An International GCSE (iGCSE) in English Language provides you with the opportunity to do just that, as it enables you to delve into the constructs, use of sounds and variations of the English language. All of which provides you with important skills for success in life.
Studying English Language will help you to read fluently, write effectively and present your thoughts and ideas coherently. It also enhances your ability to communicate with other people in any scenario. As well as enable you to write imaginatively, and adapt your tone and style of writing for different forms, purposes and audiences.
During this iGCSE English online course, you will explore a host of non-fiction, poetry and prose texts, and study the concept of both transactional and imaginative writing. Through these course components, you will develop the ability to read and respond to material from a variety of sources, make comparisons between texts and analyse the ways in which writers achieve their effects, as well as construct and convey meaning in written language, matching style to audience and purpose.
The iGCSE English online course is designed to give you an internationally recognised equivalent to GCSEs. As such, it is perfect for any learner aiming achieve Level 2 English Language and progress to higher levels. Extra care and attention have also been paid to ensure the online materials and texts studied are engaging, suitable for all students, and that they include a diverse range of writers.
Getting Started
learndirect is the leading UK online course provider. This International GCSE (iGCSE) English Language (Specification A) (9-1) – No Exam is an Edexcel academic qualification awarded by Pearson, the UK's largest awarding organisation. This course is part of a suite of International GCSE qualifications offered by Pearson.
With more than 150 years of international education experience, Edexcel qualifications have firm academic foundations, built on the traditions and rigour associated with Britain's education system.
Being offered completely online, this course also provides you with the flexibility of completing your iGCSEs from the comfort of home, or wherever suits you best. There are no classes or restrictive timetables to adhere to, so you can simply log on and learn as and when you have the time.
Modules
This International GCSE in English Language (Specification A) comprises two components.
Component 1: Non-fiction Texts and Transactional Writing
The focus of this component is:
Section A: Non-fiction texts – study and analyse selections from a range of non-fiction texts
Section B: Transactional Writing – explore and develop transactional writing skills
Component 2: Poetry and Prose Texts and Imaginative Writing
The focus of this component is:
Section A: Poetry and Prose Texts – study and analyse selections from a range of fictional poetry and prose texts
Section B: Imaginative Writing – explore and develop imaginative writing skills
Requirements
There are no entry requirements to enrol on this course. However, the assessments for this iGCSE are only available in English, and for this reason, each learner must be able to work in English.
It is recommended that learners can read and write in English at Level B2 of the Common European Framework of Reference for Languages.
*Please note, the exam is not included in this course.
*You will have access to the course for 12 months only. You can purchase course extensions here.

Assessment
At the end of each unit, you will find a Tutor Marked Assignment (TMA). This is completed online and submitted to your tutor. Once assessed, your tutor will return your work complete with its final grade and feedback. Once you've successfully passed each assignment you'll be ready to take your iGCSE exam!
*Please note, the exam is not included in this course.
Qualifications
Pearson Edexcel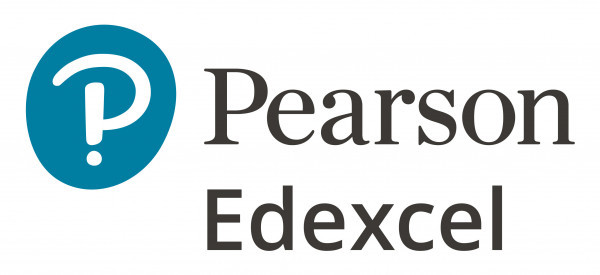 If you decide to take the iGCSE exam at the end of this course and pass, you will have gained an iGCSE in English Language.
International GCSEs (iGCSEs) enable successful progression to A Level study and beyond. This course has also been created in collaboration with International Advanced Level and GCE A Level Teachers, as well as Higher Education Professors to validate the appropriateness of the qualification, including its content, skills development and assessment structure.
Pearson Edexcel are the UK's largest awarding body and we are regulated by Ofqual (England), SQA Accreditation (Scotland), CCEA Accreditation (Northern Ireland) and Qualifications Wales (Wales). They offer academic and vocational qualifications that are globally recognised and benchmarked, with educational excellence rooted in names like Edexcel, BTEC, EDI and LCCI.

Progression
By successfully completing this International GCSE (iGCSE) English Language (Specification A) (9-1) – No Exam, and the associated exams, you can progress to:
International Advanced Subsidiary, for example in English Language
International Advanced Level, for example in English Language
Other comparable, Level 3 qualifications, such as Access to Higher Education Diplomas
Sign up to our Newsletter