iGCSE Chemistry (International GCSE)
JULY OFFER
Tuesday 5th of July
130
guided
learning hours
iGCSE Chemistry (International GCSE)
This Course at a Glance
Start to understand the world around you by exploring atoms, molecules and ions
Build the foundation knowledge for exciting science-based careers
Designed for students aspiring to gain GCSEs
Level 2 internationally recognised qualification
Progress to advanced courses in Chemistry
Exam not included
Online learning
About Your Course
Without Chemistry, we wouldn't have vital vaccines that cure disease, insulin to manage conditions like diabetes or highly adaptable and useful materials like plastic. This is because Chemistry enables us to study and understand the properties, composition and structure of both elements and compounds, so we can harness them and transform them into useful substances.
For this reason, studying Chemistry can open the door to a whole host of exciting scientific professions. If you're creative and love the idea of building your career around invention and scientific discoveries, a great place to get started is studying an International GCSE (iGCSE) in Chemistry.
As a Level 2 qualification, it's the first of many academic qualifications you can gain in the subject. As such, it is an ideal way to get the foundation knowledge you need for Chemistry studies at a higher level.
The course introduces you to an array of important study areas in Chemistry. Throughout the course, you will explore the principles of Chemistry, as well as inorganic, physical and organic Chemistry.
With the knowledge gained, you will be able to evaluate chemical information, make judgements on the basis of this information and appreciate the practical nature of Chemistry. You will also be able to analyse, interpret and evaluate data and experimental methods, drawing conclusions that are consistent with evidence from experimental activities and suggest possible improvements and further investigations.
For the purpose of online learning, extra care and attention have also been paid to ensure the content is interesting and engaging. The course has also been verified as adequate preparation for those continuing to further study in Chemistry and employment in a Chemistry-related field.
Getting Started
learndirect is the leading UK online course provider. This International GCSE (iGCSE) Chemistry (9-1) – No Exam is an Edexcel academic qualification awarded by Pearson, the UK's largest awarding organisation. This course is part of a suite of International GCSE qualifications offered by Pearson.
With more than 150 years of international education experience, Edexcel qualifications have firm academic foundations, built on the traditions and rigour associated with Britain's education system.
Being offered completely online, this course also provides you with the flexibility of completing your iGCSEs from the comfort of home, or wherever suits you best. There are no classes or restrictive timetables to adhere to, so you can simply log on and learn as and when you have the time.
Modules
Unit 1: Principles of Chemistry
The following sub-topics are covered in this section:
States of matter
Elements, compounds and mixtures
Atomic structure
The Periodic Table
Chemical formulae, equations and calculations
Ionic bonding
Covalent bonding
Metallic bonding
Electrolysis
Unit 2: Inorganic Chemistry
The following sub-topics are covered in this section:
Group 1 (alkali metals) – lithium, sodium and potassium
Group 7 (halogens) – chlorine, bromine and iodine
Gases in the atmosphere
Reactivity series
Extraction and uses of metals
Acids, alkalis and titrations
Acids, bases and salt preparations
Chemical tests
Unit 3: Physical Chemistry
The following sub-topics are covered in this section:
Energetics
Rates of reaction
Reversible reactions and equilibria
Unit 4: Organic Chemistry
The following sub-topics are covered in this section:
Introduction
Crude oil
Alkanes
Alkenes
Alcohols
Carboxylic acids
Esters
Synthetic polymers
Requirements
This online iGCSE qualification builds on the content, knowledge and skills that are explored and developed in Key Stage 3, the programme of study aimed at ages 11–14, or international equivalents for Science.
As such, there are no entry requirements to enrol on this course. However, the assessments for this iGCSE are only available in English, and for this reason, each learner must be able to work in English.
It is recommended that learners can read and write in English at Level B2 of the Common European Framework of Reference for Languages.
*Please note, the exam is not included in this course.
*You will have access to the course for 12 months only. You can purchase course extensions here.

Assessment
At the end of each unit, you will find a Tutor Marked Assignment (TMA). This is completed online and submitted to your tutor. Once assessed, your tutor will return your work complete with its final grade and feedback. Once you've successfully passed each assignment you'll be ready to take your iGCSE exam!
*Please note, the exam is not included in this course.
Qualifications
Pearson Edexcel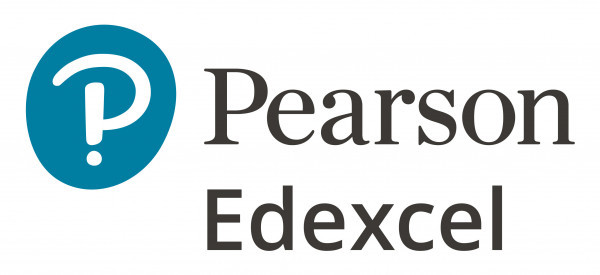 If you decide to take the iGCSE exam at the end of this course and pass, you will have gained an iGCSE in Chemistry.
International GCSEs (iGCSEs) enable successful progression to A Level study and beyond. This course has also been created in collaboration with International Advanced Level and GCE A Level Teachers, as well as Higher Education Professors to validate the appropriateness of the qualification, including its content, skills development and assessment structure.
Pearson Edexcel are the UK's largest awarding body and we are regulated by Ofqual (England), SQA Accreditation (Scotland), CCEA Accreditation (Northern Ireland) and Qualifications Wales (Wales). They offer academic and vocational qualifications that are globally recognised and benchmarked, with educational excellence rooted in names like Edexcel, BTEC, EDI and LCCI.

Progression
By successfully completing this International GCSE (iGCSE) Chemistry (9-1), and the associated exams, you can progress to:
International Advanced Subsidiary, for example in Chemistry
International Advanced Level, for example in Chemistry
GCE Advanced Subsidiary, for example in Chemistry
GCE Advanced Level, for example in Chemistry
Level 3 vocational qualifications in science, for example, BTEC Level 3 in Applied Science
Other comparable, Level 3 qualifications, such as Access to Higher Education Diplomas
Employment, for example in a science-based industry where an apprenticeship may be available
Sign up to our Newsletter