iGCSE Biology (International GCSE)
JULY OFFER
Tuesday 5th of July
130
guided
learning hours
iGCSE Biology (International GCSE)
This Course at a Glance
Build your knowledge of amazingly complex living organisms
Gain mathematical skills complementary to Biology
Obtain an internationally recognised qualification
A gateway to Level 3 qualifications
100% online study
Exam not included
About Your Course
Studying Biology is the gateway to many fascinating careers that require an understanding of the inner workings of living organisms. Whether you aspire to work in science and research, medicine, healthcare, agriculture or sport, choosing to gain Biology qualifications will equip you with essential and desirable knowledge for many professional opportunities.
You can start this learning journey by completing this International GCSE (iGCSE) in Biology. Set at Level 2, like traditional GCSEs, it's the first level of accredited qualification you can gain. Level 2 qualifications are also an essential step to progress to the Level 3 qualifications that are required for degree level study.
As such, this course is specifically designed to prepare learners for further study. Through an array of captivating modules, you will explore everything from the nature and variety of living organisms to reproduction and inheritance, ecology and the environment.
With this knowledge, you will come away with the ability to identify the unifying patterns and themes in Biology and how to use them in new and changing situations. As well as the knowledge and understanding of biological facts, terminology, concepts, principles and practical techniques.
As a fully online course, extra care and attention have also been paid to ensure the content is interesting and engaging. The course has also been verified as adequate preparation for those continuing to further study in Biology and a range of other subjects, in biological sciences and elsewhere.
Getting Started
learndirect is the leading UK online course provider. This International GCSE (iGCSE) Biology (9-1) is an Edexcel academic qualification awarded by Pearson, the UK's largest awarding organisation. This course is part of a suite of International GCSE qualifications offered by Pearson.
With more than 150 years of international education experience, Edexcel qualifications have firm academic foundations, built on the traditions and rigour associated with Britain's education system.
Being offered completely online, this course also provides you with the flexibility of completing your iGCSEs from the comfort of home, or wherever suits you best. There are no classes or restrictive timetables to adhere to, so you can simply log on and learn as and when you have the time.
Modules
Unit 1: The Nature and Variety of Living Organisms
The following sub-topics are covered in this section:
Characteristics of living organisms
Variety of living organisms
Unit 2: Structure and Functions in Living Organisms
The following sub-topics are covered in this section:
Level of organisation
Cell structure
Biological molecules
Movement of substances into and out of cells
Nutrition
Respiration
Gas exchange
Transport
Excretion
Co-ordination and response
Unit 3: Reproduction and Inheritance
The following sub-topics are covered in this section:
Unit 4: Ecology and the Environment
The following sub-topics are covered in this section:
The organism in the environment
Feeding relationships
Cycles within ecosystems
Human influences on the environment
Unit 5: Use of Biological Resources
The following sub-topics are covered in this section:
Food production
Selective breeding
Genetic modification (genetic engineering)
Cloning
Requirements
This online iGCSE qualification builds on the content, knowledge and skills that are explored and developed in Key Stage 3, the programme of study aimed at ages 11–14, or international equivalents for Science.
As such, there are no entry requirements to enrol on this course. However, the assessments for this iGCSE are only available in English, and for this reason, each learner must be able to work in English.
It is recommended that learners can read and write in English at Level B2 of the Common European Framework of Reference for Languages.
*Please note, the exam is not included in this course.
*You will have access to the course for 12 months only. You can purchase course extensions here.

Assessment
At the end of each unit, you will find a Tutor Marked Assignment (TMA). This is completed online and submitted to your tutor. Once assessed, your tutor will return your work complete with its final grade and feedback. Once you've successfully passed each assignment you'll be ready to take your iGCSE exam!
*Please note, the exam is not included in this course.
Qualifications
Pearson Edexcel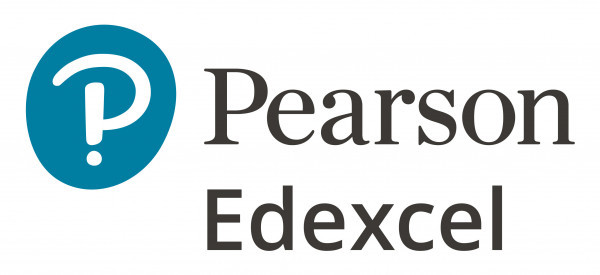 If you decide to take the iGCSE exam at the end of this course and pass, you will have gained an iGCSE in Biology.
International GCSEs (iGCSEs) enable successful progression to A Level study and beyond. This course has been created in collaboration with International Advanced Level and GCE A Level Teachers, as well as Higher Education Professors to validate the appropriateness of the qualification, including its content, skills development and assessment structure.
Pearson Edexcel are the UK's largest awarding body and we are regulated by Ofqual (England), SQA Accreditation (Scotland), CCEA Accreditation (Northern Ireland) and Qualifications Wales (Wales). They offer academic and vocational qualifications that are globally recognised and benchmarked, with educational excellence rooted in names like Edexcel, BTEC, EDI and LCCI.

Progression
By successfully completing this International GCSE (iGCSE) Biology (9-1), and the associated exams, you can progress to:
International Advanced Subsidiary, for example in Biology
International Advanced Level, for example in Biology
GCE Advanced Subsidiary, for example in Biology
GCE Advanced Level, for example in Biology
Level 3 vocational qualifications in Science, for example, BTEC Level 3 in Applied Science
Other comparable, Level 3 qualifications, such as Access to Higher Education Diplomas
Employment, for example in a science-based industry where an apprenticeship may be available
Sign up to our Newsletter