Functional Skills Information Communication Technology (ICT) Level 2 (Including Home Exam)
MAY OFFER
Saturday 28th of May
120
guided
learning hours
Functional Skills Information Communication Technology (ICT) Level 2 (Including Home Exam)
This Course at a Glance
•
Learn how to confidently use a computer and digital software
•
Gain a qualification equivalent to a GCSE grade C/4
•
Meet job and university entry requirements
•
Get up to 12 months to complete your studies
•
Completion possible in weeks
About Your Course
Functional Skills ICT can help you develop the practical ICT skills you need to use technology in life, study and work. Through this convenient online course, you will develop your ICT skills and learn how to use them in everyday situations.
This comes through the exploration of a broad range of modules, covering everything from email software and the internet to word processing, spreadsheets and databases.
By successfully completing a Functional Skills course at Level 2, you will have the direct equivalent to a grade C (4 in the new grading structure) at GCSE, so you can demonstrate you have mastered everyday ICT. This online Functional Skills Level 2 ICT course will also guide you through what you need in preparation for your exam, which is included in the course package. You will have the added benefit of taking the exam online from the comfort of your own home.
Our Functional Skills ICT Level 2 course was written by qualified subject specialists who have years of experience in further education. We know that one size doesn't fit all, so our online tools can develop a unique programme made just for you. This means that you'll know your strengths and where you need to focus right from the start.
Our courses have also been created to cater to all preferences of learning styles. Whether you are a visual, auditory or kinaesthetic learner, you will be able to find content that helps you to learn in the way that you find most comfortable.
Getting Started
learndirect is a leading UK distance learning provider. This Functional Skills Information Communication Technology (ICT) Level 2 (Including Home Exam) course is a Level 2 nationally recognised qualification awarded by Open Awards and regulated by Ofqual.
Studied completely online, the flexibility of this Functional Skills course enables you to upskill and obtain a Level 2 qualification outside of your current commitments. Therefore, there's no concern that work, childcare or other existing commitments will get in the way of you achieving your goals.
You get up to two years to complete your Functional Skills ICT Level 2 course, however, the freedom to move through the modules at your pace sees most of our students complete them within a matter of weeks or months.
This means you can be on the way to reaching your goal much quicker. Whether that be using this Level 2 qualification to meet university entry requirements or obtaining the knowledge and confidence to tackle daily ICT-related challenges.
*Please note that entry requirements differ between universities. It's always best to check with your chosen institution that your qualification will be accepted before enrolling on a course.
Modules
Functional Skills ICT Level 2 includes sections on:
•
Using email software and the internet
- This Functional Skills ICT Level 2 module teaches you how to use email software to send and receive emails, send attachments and organise your contacts in an address book. You will also look at ways of using the internet effectively and safely
•
Word processing
- In this section of the Functional Skills ICT Level 2 course, you will learn about the different features of word processing software, which can be used to create all kinds of text-based documents. You will learn how to create engaging documents using images, tables and other formatting features
•
Spreadsheets
- The module on spreadsheets is a key part of the Functional Skills ICT Level 2 course. In this module, you will learn how to use spreadsheets to record information, how to complete calculations to analyse your data in more detail and how to present your data using charts and graphs
•
Presentation skills
- Working through this Functional Skills ICT Level 2 module you will learn how to use a presentation software program to create a slideshow with text and images, and expanding at the higher level to also include the use of transitions and animations
•
Databases
- This advanced Functional Skills ICT Level 2 module looks at the use of database software to record larger amounts of data and complete more detailed searches for specific information
Requirements
Great news! There are no entry requirements for the Functional Skills ICT Level 2 course. All you need is access to a computer and an internet connection to get started!
Equipment Requirements:
For you to sit a remotely invigilated assessment, you'll need the following equipment/environment:
• Laptop/desktop with webcam and microphone (Microsoft Windows or a Mac, Chromebooks cannot be used)
• Wi-Fi connection (Min 1Mbit/s upload | Min 10Mbit/s download)
• Smartphone or tablet (Apple iOS 8.0 / Android 4.1 or higher)
• Suitable test environment (quiet room with no distractions)
Your laptop/desktop will run the assessment software and your smartphone or tablet will be used to record you and the assessment. The assessment itself cannot be sat on a smartphone or tablet.
Laptop/desktop Requirements:
You'll need to have access to a laptop/desktop that has the following set up:
• Broadband speed/bandwidth: - Minimum 1Mbit/s upload speed - recommended upload speed is 1.5Mbit/s - Minimum 10Mbit/s download speed - Tethering via a mobile phone is not supported. Tip: You could try connecting your computer directly to your Wi-Fi router using an ethernet cable to improve and/or guarantee your connection. You can test your broadband speed/bandwidth here: https://www.speedtest.net/ The operating systems supported are Windows 8 or higher, and MAC OS X (latest and previous releases). Chromebooks are not supported therefore shouldn't be used
• Wi-Fi connection – you should be positioned where the signal is strongest
• Web browser – you'll need the latest version of Google Chrome
• Webcam required – maximum resolution of 1280 x 720
• Microphone required
• Audio required
• If possible, turn off any updates on devices
• Ensure that your laptop/desktop is plugged in for the duration of the assessment

Note: Attempting to use a laptop or device that is intended for work purposes may have restricted access and admin rights installed. This may cause issues when trying to access the ProctorExam platform and therefore it is recommended that you use a personal laptop or device.
Mobile Devices:
You'll need a smartphone or tablet on which you'll need to download the ProctorExam app. You can download the app by accessing the Google Play Store (Android devices) or the App Store (iOS (Apple) devices) and searching for ProctorExam. Our instructions for downloading the app will be provided during the system check process once your assessment is booked.
Specifications for downloading and running the app are:
• Android 4.1 or higher / iOS (Apple) 8.0 or higher
• Video resolution must be minimum 800 x 600 px
• Ensure you can connect to Wi-Fi – so you don't use up your data
• Ensure your mobile device can be plugged in for the duration of your assessment
Please note that the Google Pixel series of phones are currently unsupported due to issues with blurring within the ProctorExam application.

Assessment
During this Functional Skills Level 2 ICT course, you'll be assessed throughout your learning by our online quizzes.
When you're ready for your final assessment, Functional Skills ICT has one exam which covers all the topics you'll learn in realistic scenarios. This exam can be taken from the comfort of your own home by an online invigilated exam. All you need is your webcam-enabled computer and a quiet private space where you will be undisturbed. The Functional Skills exam will be booked when you feel you are ready.
At the end of this Functional Skills course, after passing your exam, you'll have gained a Functional Skills Level 2 qualification in ICT. Level 2 is equivalent to a GCSE grade C/4. If you are looking to brush up on your day-to-day ICT skills for any reason, then this is the programme for you.
Qualifications
Open Awards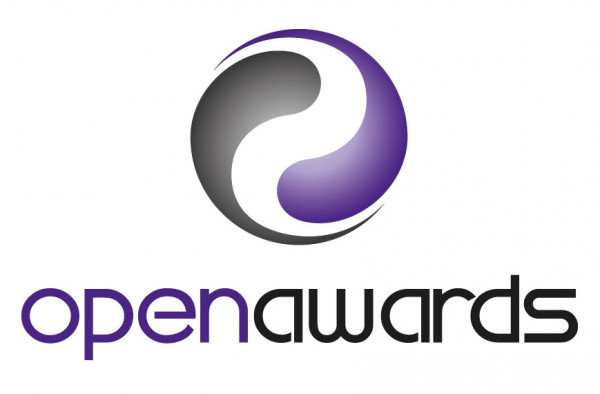 When you pass your exam you will be awarded the Open Awards Functional Skills Qualification in Information & Communication Technology (ICT) at Level 2 (Ofqual qualification code = 600/7272/6).
Open Awards are a UK-based Awarding Organisation approved by both Ofqual and as an Access Validating Agency by the Quality Assurance Agency for Higher Education (QAA). They provide a broad range of qualifications from Functional Skills, Vocational Training, Access to Higher Education Diplomas. They are committed to helping provide the highest quality learning experience to help transform lives.

Career
Functional Skills courses were devised by the UK Government to help improve the literary, numeracy and Information Communication Technology (ICT) skills of people in the UK. As a direct equivalent to GCSE grade C/4, completing a Functional Skills Level 2 course can help you meet job and university entry requirements that require a pass grade in these subjects.
Through this Functional Skills Information Communication Technology (ICT) Level 2 course, you will have gained a better understanding of computers and digital software, as well as evidence of these capabilities in your gained qualification, which will help you meet the needs of employers in an increasingly digital landscape.
Functional Skills Level 2 qualifications are also widely used to meet the entry requirements for university, however, not every university accepts them. In this instance, you need to check your Functional Skills Level 2 qualification will be accepted before enrolling.
Frequently Asked Questions
Sign up to our Newsletter