Forensic Science and Profiling
Forensic Science and Profiling
This course is designed for beginners to introduce them to the world of forensic science and profiling. By using actual case studies we are able to explore the roles played by a variety of experts as they endeavour to achieve justice for the victims. Please note the case studies used in this course are primarily those of violent crime and murder.
This course offers the opportunity to discover how an entire investigation process is brought together to enable a prosecution to take place. This is a thought-provoking course, which will enable the student to have insight into the criminal mind.
Modules
Lesson One
Introduction to Forensic Science
The History of Forensic Science-from 3rd Century BC
Discoveries in the Field of Forensic Science
Lesson Two
Forensics
What is DNA?
Mitochondrial DNA
DNA and the Law
Amplified DNA
Operation Phoenix
The Royal Family of Russia
Case Studies
Robert Melias
Colin Pitchfork
The Murder of Helen McCourt
The Murder of Leanne Tiernan
Jules Mikus 2001- New Zealand
The Murder of Hyo Jung Jin
Lesson Three
The History of Fingerprints
Forensic Footwear
Ear Prints
Palm Prints
Lesson Four
Forensic Odontology
Hair
Trace evidence-fibres
Case Studies
The Salem Witch Trials
Ted Bundy
The Chi Omega Murders
Napoleon Bonaparte - suspicious death?
John Vollman
The Murder of Ruby Annie Keen
Lesson Five
Crime Scene – Murder
Chemical Pollution at the Scene of a Crime
The Autopsy
Positional asphyxia/postural asphyxia
Saponification/Adipocere
Decomposition
Case Studies
Lesson Six
Poisons
Poisoners
The Marsh Test
Doctors who kill
Case Studies
The Case of Charles LeFarge
Dr. Pierre Marie Bougrat
Dr Harold Shipman.
Michael Swango
Lesson Seven
Psychological Profiling Including a Brief History of Profiling
Early Profilers- Kirk 1900
1950`s Ernst Kretschmer
Dr James Brussel
Serial Killers
FBI Six Stages of Profiling
Investigated Psychology Using Five Factors
Behavioural Evidence Analysis
Case Studies
New York Pipe Bomber
Jack the Ripper
Lesson Eight
A profile of the organized perpetrator /offender
The Disorganized Asocial Offender
Types of Rapists
Profiling
Victimology
Case Studies
The Suffolk Strangler a.k.a. The Ipswich Ripper-disorganised serial killer
David Berkowitz
Robert Hanssen
Jerome Brudos-lust killer
Andrei Chikatilo
Requirements
There is no experience or previous qualifications required for enrolment on this course. It is available to all students, of all academic backgrounds.
Endorsement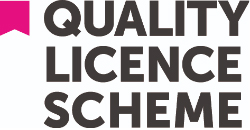 At the end of this course successful learners will be given the option to receive a Certificate of Achievement from the Quality Licence Scheme and a Learner Unit Summary (which lists the components the learner has completed as part of the course).
Level 3 Forensic Science and Profiling Certificate of Achievement
The course has been endorsed under the Quality Licence Scheme. This means that learndirect has undergone an external quality check to ensure that the organisation and the courses it offers, meet defined quality criteria. The completion of this course alone does not lead to a regulated qualification* but may be used as evidence of knowledge and skills gained. The Learner Unit Summary may be used as evidence towards Recognition of Prior Learning if you wish to progress your studies in this subject. To this end the learning outcomes of the course have been benchmarked at Level 3 against level descriptors published by Ofqual, to indicate the depth of study and level of demand/complexity involved in successful completion by the learner.
The course itself has been designed learndirect to meet specific learners' and/or employers' requirements which cannot be satisfied through current regulated qualifications. The Quality Licence Scheme endorsement involves robust and rigorous quality audits by external auditors to ensure quality is continually met. A review of courses is carried out as part of the endorsement process.
The Quality Licence Scheme is part of the Skills and Education Group, a charitable organisation that unites education and skills-orientated organisations that share similar values and objectives. With more than 100 years of collective experience, the Skills and Education Group's strategic partnerships create opportunities to inform, influence and represent the wider education and skills sector.
The Skills and Education Group also includes two nationally recognised awarding organisations; Skills and Education Group Awards and Skills and Education Group Access. Through our awarding organisations we have developed a reputation for providing high-quality qualifications and assessments for the education and skills sector. We are committed to helping employers, organisations and learners cultivate the relevant skills for learning, skills for employment, and skills for life.
Our knowledge and experience of working within the awarding sector enables us to work with training providers, through the Quality Licence Scheme, to help them develop high-quality courses and/or training programmes for the non-regulated market.
*Regulated qualification refers to those qualifications that are regulated by Ofqual / CCEA / Qualification Wales
To view a sample of the Certificate of Achievement, please click here.
Sign up to our Newsletter