online only!

extra 5% off
25% OFF
Save £673.20 - Don't miss out!
Dental Photography
Get in touch with us and we'll call you back
Get in touch with us and we'll call you back
SALE

Savings End Midnight Tuesday 12th December

SALE

Savings End Midnight Tuesday 12th December
Dental Photography
This Course at a Glance
Learn the key skills and techniques involved in dental photography
Maintain registration to the General Dental Council
Zoom and Tutor Led Training
Secure 3 verifiable CPD hours
Learn at your own pace
No exams
About Your CPD Course
In the dental industry, the learning journey is ongoing as you have the opportunity to build on your skills and develop new techniques in your field.
Dental photography is an important part of the processes that go on at a dental practice, and if you are a qualified dental nurse, you can master these techniques and enhance your skillset.
As part of your career, you are responsible for completing at least 150 hours of mandatory Continuing Professional Development (CPD) every five years. This is to ensure that you maintain your registration with the General Dental Council (GDC).
Our Dental Photography CPD course is verifiable and meets the GDC requirements, but as well as satisfying the CPD criteria, it is also an ideal way to build on your knowledge and progress in your career.
With this nationally recognised qualification, you will be eligible to take most optimal intra-oral and extra-oral digital photographs, as well as prepare and maintain equipment. You will form a deep understanding of consent with regards to clinical photography.
Essentially, you will be skilled in intra-oral, extra-oral and portrait digital dental photography. Your professional skillset will extend to choosing the correct equipment and how to set it up, as well as the techniques for consistent imaging and how to store images safely.
Through online learning, you can delve into the course objectives at your own pace. Upon completion, you will be able to integrate dental photography into your duties or pursue a role that specialises in this discipline.
Getting Started
Our Dental Photography CPD course is taught through online live interactive learning, which means that you can study at a pace that suits you. There is no need to neglect your existing commitments as learndirect provides flexible learning through online solutions.
As soon as you enrol, you will be provided with 24/7 access to online learning materials via our student portal. Once you have completed the course, you will have recorded 3 hours of verifiable CPD hours.
Next Course Date:
TBC
Modules
The Dental Photography CPD course will provide you with an overall understanding of the processes needed to take intra-oral, extra-oral, and portraits. The learning outcomes consist of:
An understanding of the various types of dental photography, as well as clinical patient management
How to prepare PowerPoint presentations, and using digital photography settings
Through hands-on sessions, you will learn how to appropriately store digital photography
Entry Requirements
You must be a registered dental care professional on the General Dental Council Register to enrol on to our Dental Photography CPD course. To get started, you will need your GDC number.
All course fees, inclusive of all payment plans including our Premium Credit Limited option, must be settled before certification can be ordered.
*You will have access to the course for 24 months.
Qualifications
On successful completion of this course, you will receive a learndirect Certificate of Completion for this Continuing Professional Development (CPD) course.
Your course certificate will also state the number of CPD points/hours the course is eligible for.
Frequently Asked Questions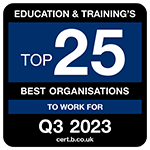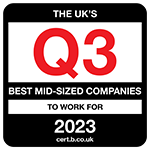 Sign up to our Newsletter