African Wildlife and Conservation Studies Diploma
African Wildlife and Conservation Studies Diploma
Key Points
Study big cats, primates, birds and exotic African predators
Evaluate animal study techniques like scat analysis and waterhole counts
Understand the impact of human populations, deforestation and poaching
Become employable in wildlife conservation
Take a CPD and Quality Endorsed course
Learn online at home
About your Diploma
The African Wildlife and Conservation Studies Diploma teaches you about the threats facing animals indigenous to the African continent. As well as the knock-on effect species imbalance has on the food chain and the survival of the ecosystem.
Many animals fall victim to hunters and poachers for trophy killing, their supposed medicinal properties or for illegal trade. Such as the Northern White Rhino, which in 2018 was listed as functionally extinct. Aside from this, habitat loss and degradation play a big part in endangering animal life.
By learning about the drivers of African animal extinction, you'll better understand the action that's needed to protect them.
Throughout the course you'll cover poaching, illegal trade and deforestation. As well as expand on your knowledge on African ecosystems and the important part each animal plays. You'll understand what different species need to thrive, how they are studied and the conservation efforts that are currently underway.
Therefore, you'll become an effective advocate for their welfare whether you choose to work with these animals on home soil in zoos and safari parks. Or alongside international agencies that safeguard their existence in the wild.
Getting Started
learndirect is the leading UK distance learning provider. This African Wildlife and Conservation Studies Diploma is a CPD and Quality Endorsed course. Meaning it is an accredited course that provides valuable knowledge that can be a great addition to CPD, personal interest, or as preliminary knowledge prior to studying a regulated qualification.
It has been designed to provide you with essential knowledge that enables you to help build a sustainable future for wildlife. Which can help improve your job prospects in related roles.
This self-directed study course is provided completely online. Allowing you to learn around your existing job or family commitments. If you have any questions or require support, you will have full access to our student support and tutor teams.
What's more, there are no structured classes or timetables. Enabling you to work through the online materials at a pace that works for you.
There are also flexible payment methods available and you can get started from the moment you enrol. Start learning about big cats, primates, predators and other African wildlife today!
Modules
The units are broken down for you here so that you can see what your qualification will include. However, the assignments you complete have been designed so that you can complete multiple tasks together where possible and you will see a different number of assignments in your personal portfolio; you will still be completing the whole qualification.
Unit 1: Ecological Crises and African Wildlife Ecology
On completion of this unit you will:
Understand the major ecological crises which affect African Wildlife
Understand poaching and illegal trade
Understand habitat degradation, pollution and deforestation
Understand the effects of increasing population growth in humans
Understand the meaning of the 'ecosystem' which includes aspects like biological and physical components, terrestrial, aquatic, and also interactions and dependency
Understand the food chains, regarding areas such as carnivores, omnivores, predator/prey imbalances, and imbalances in trophic levels
Unit 2: African Big Cats
On completion of this unit you will:
Understand the evolution, origins, habits and conservation methods of big cats
Understand big cat diets, habitat, geographic range, behaviours, social grouping, appearance, lifespan, reproduction, parental care and competitors and threats
Understand the threats to the conservation of African big cats in the modern world
Understand global big cat law, education, poaching and hunting, trapping, poisoning, diseases, habitat loss and the role of zoos and safari parks
Understand the multiple ways that big cats in Africa are studied
Understand Spoor and scat analysis, environmental marking, radio telemetry, kill identification, total count, waterhole counts, aerial surveys, tag/release, and also trapping (live and camera)
Understand the advantages and disadvantages of each method
Unit 3: Alternative African Predators
On completion of this unit you will:
Understand the predators found in Africa
Understand their biology and ecology, with a specific focus on learning the approach predators take to avoid competitors and survive
Understand birds of prey such as vultures, wild dogs, foxes, hyaenas, caracal, jackals, serval, aardwolf and wolves
Understand African predator conservation threats and the part played by ecosystem scavengers
Understand the modern-day threats that are faced by the predators themselves, including poaching, trapping, pollution, poisoning, habitat destruction, competition and hunting
Unit 4: Herbivores of Africa
On completion of this unit you will:
Understand the ecological and biological aspects of the lives of African Herbivores
Understand the concerns regarding their management and conservation
Understand culling, disease, poaching, predators and hunting, habitat degradation, game farms, game capture and meat, nature reserves, exotic species, theft, and migration routes
Understand ecological and biological information on African herbivores such as appearance, habitat, diet, competitors, lifespan, behaviour, social grouping, reproduction, parental care, and threats
Unit 5: African Primates
On completion of this unit you will:
Understand the differences used to describe primates
Understand the biology and ecology of multiple different species, as well as their conservation threats
Understand ape habitat destruction, poaching and bushmeat, Zoonoses, other diseases, pollution, wildlife trading, human threats, vermin populations, and the exploiting of apes in eco-tourism
Unit 6: African Birds
On completion of this unit you will:
Understand a selection of birds from the continent of Africa
Understand their significance to African ecology and the threats they face
Requirements
Anyone is welcome to study this course, provided they are at least 16 years of age. No prior experience or qualifications will be required.
Guided learning hours for this course is 60 hours. Total study time for this course is 100 hours.
Assessment
As this course is provided through an online distance learning platform, you will complete all work and assessments from home.
There are no exams to sit. Instead, there will be a short knowledge-based quiz at the end of each unit to confirm your knowledge.
Certification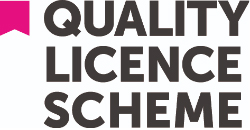 At the end of this course successful learners will be given the option to receive a Certificate of Achievement from the Quality Licence Scheme and a Learner Unit Summary (which lists the components the learner has completed as part of the course).
Level 1 African Wildlife and Conservation Studies Diploma Certificate of Achievement
The course has been endorsed under the Quality Licence Scheme. This means that learndirect has undergone an external quality check to ensure that the organisation and the courses it offers, meet defined quality criteria. The completion of this course alone does not lead to a regulated qualification* but may be used as evidence of knowledge and skills gained. The Learner Unit Summary may be used as evidence towards Recognition of Prior Learning if you wish to progress your studies in this subject. To this end the learning outcomes of the course have been benchmarked at Level 1 against level descriptors published by Ofqual, to indicate the depth of study and level of demand/complexity involved in successful completion by the learner.
The course itself has been designed learndirect to meet specific learners' and/or employers' requirements which cannot be satisfied through current regulated qualifications. The Quality Licence Scheme endorsement involves robust and rigorous quality audits by external auditors to ensure quality is continually met. A review of courses is carried out as part of the endorsement process.
The Quality Licence Scheme is part of the Skills and Education Group, a charitable organisation that unites education and skills-orientated organisations that share similar values and objectives. With more than 100 years of collective experience, the Skills and Education Group's strategic partnerships create opportunities to inform, influence and represent the wider education and skills sector.
The Skills and Education Group also includes two nationally recognised awarding organisations; Skills and Education Group Awards and Skills and Education Group Access. Through our awarding organisations we have developed a reputation for providing high-quality qualifications and assessments for the education and skills sector. We are committed to helping employers, organisations and learners cultivate the relevant skills for learning, skills for employment, and skills for life.
Our knowledge and experience of working within the awarding sector enables us to work with training providers, through the Quality Licence Scheme, to help them develop high-quality courses and/or training programmes for the non-regulated market.
*Regulated qualification refers to those qualifications that are regulated by Ofqual / CCEA / Qualification Wales
To view a sample of the Certificate of Achievement, please click here.
Our courses are carefully designed in consultation with employers, to enhance career and employment prospects within the animal care, conservation and environmental sectors.
This accredited course teaches students what they need to understand the basic principles of African wildlife ecology, conservation and management and the major ecological crises affecting African wildlife.
Whether you are already working in the industry or not, this African Wildlife and Conservation Course provides suitable training for anyone aspiring to work with wildlife or in conservation. It's also highly beneficial to anyone looking to expand on existing experience working with animals.
Students who successfully complete the course will become eligible for employment in the wildlife sector. In directly related roles like a safari-park worker, zookeeper or conservation assistant.
You could also put what you've learnt towards a degree or higher level study, should you meet the entry requirements. Where you can study African Wildlife Conversation and related subjects at a higher level. Becoming eligible for employment in roles such as a Conversation Field Officer, Conservation Biologist or Conservation Coordinator in Africa.
Sign up to our Newsletter