Access to HE Diploma Virtual Classroom Upgrade
Get in touch with us and we'll call you back
Get in touch with us and we'll call you back
SALE

Savings End Midnight Thursday 30th November

SALE

Savings End Midnight Thursday 30th November
Access to HE Diploma Virtual Classroom Upgrade
If you're already studying an Access to Higher Diploma with us and didn't at the time decide to include Virtual Classrooms you can upgrade to access them. Virtual Classrooms combine the flexibility of studying from home with the benefits of being in a classroom. There's no fixed timetable, you can drop into any class that you like and get the advice and guidance you need when it suits you best. The classes are interactive so your tutor will focus on the areas you need and give instant feedback to your questions. You can also interact with other learners on your course and support each other.
Our virtual classes are run during the weekdays, evenings and at weekends. There's always a class time that will suit you. If there's a class you want to attend but you can't make it that week for any reason you can always attend the same class later in the week, or, you can watch the recording of the class the next day. All of our classes are recorded and you will always have access to the library of historic classes.
Modules
Virtual classrooms are available on every unit within the following Access to Higher Education Diplomas:
Access to Higher Education Diploma (Nursing)
Access to Higher Education Diploma (Midwifery)
Access to Higher Education Diploma (Health Professionals)
Access to Higher Education Diploma (Science)
Entry Requirements
Virtual Classroom upgrades are available for anyone who has already purchased an Access to Higher Education Diploma but didn't originally choose to include Virtual Classroom access.
All course fees, inclusive of all payment plans including our Premium Credit Limited option, must be settled before certification can be ordered.
*You will have access to the course for 24 months.

Assessment
Virtual Classrooms are an extra layer of support and learning for your Access to Higher Education Diploma. The assessments on your A2HE Diploma are the same whether you have access to our Virtual Classes or otherwise.
Accreditation by Skills & Education Group Access
600
notional
learning hours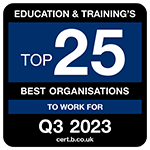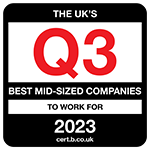 Sign up to our Newsletter